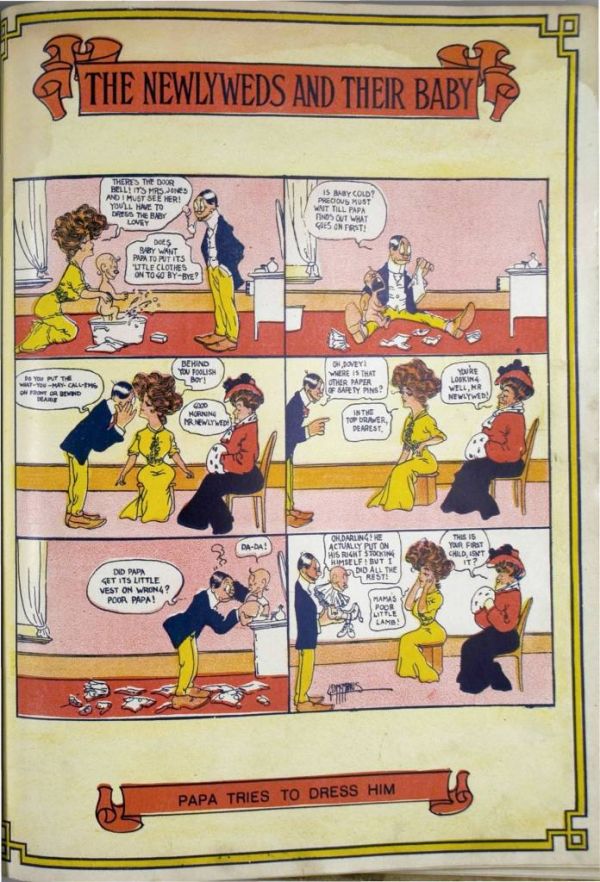 We are very used to the comical adventures of a typical American family, from Blondie and Dagwood in the funny papers to dozens of sitcom versions on TV. Putting jokes into everyday family life that readers could relate to was a genius move, brought on by illustrator George McManus over 100 years ago.
In 1904 George McManus ( 1884-1954) scored a job at New York World, Joseph Pulitzer's innovative and campaigning newspaper – in 1896 the World became the first newspaper to launch a color supplement; it's biting exposés of tenement abuses triggered housing reform. And there was McManus, who created The Newlyweds, one of the first comic strips to depict the lives of the typical American family. He was plain, thick but kind. She was good looking, well-dressed and a ditz. They had no names. They could have been any number of cartoon and sitcom couples since. When 'Baby Snookums' arrived, The Newlyweds became The Newlyweds and Their Baby. The prove popular and New York World compiled the cartoons in a hardcover comic book, which you can read below.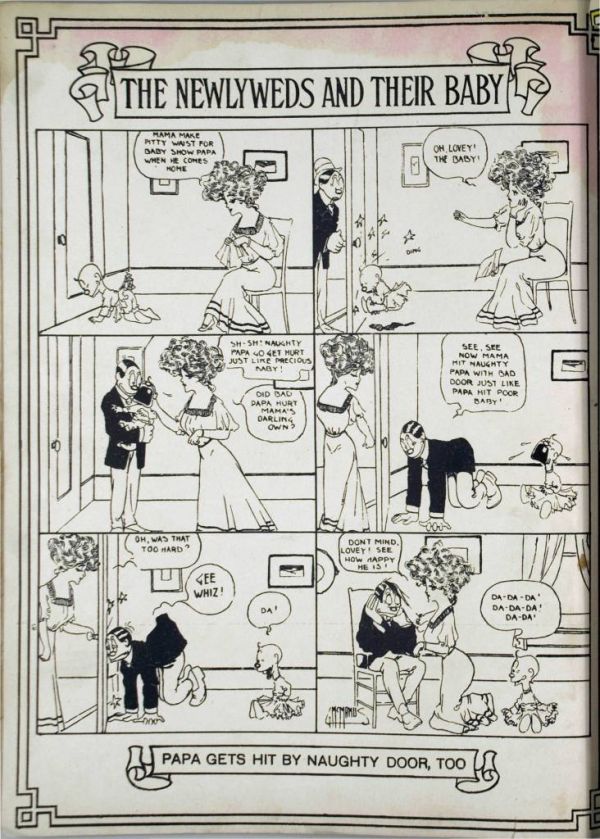 The 1907 compilation is at Flashbak, in large images. The humor is pretty basic, and revolves around the couple's pride in Snookums and their cluelessness about what to do with him. And you'll wonder how this pretty Gibson girl could give birth to such an astonishingly ugly child. -Thanks, Tim!
Source: neatorama