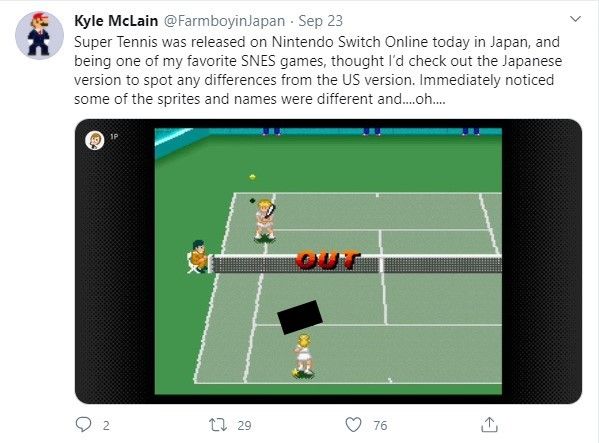 The player you control hits the tennis ball back to the other side of the court. Unfortunately, the ball goes out of bounds. And then you see the player blurt out a curse word on your screen.
When Super Tennis was originally released in Japan in 1991, the in-game tennis players would exclaim the world "s***". The North American and UK versions, however, substituted "rats" instead.
Recently, however, the game was re-released on the Nintendo switch, but the Japanese version remains unchanged. The profanity is still there.
While some people in Japan might be aware that the word is profanity, many are not, and it does pop up in mainstream media. On a recent Japanese TV drama, for example, one character exclaimed the word.
Though, it's still wild to see the word on kid-friendly Nintendo hardware.
What are your thoughts about this one?
(Image Credit: @FarmboyinJapan/ Twitter)
Source: neatorama