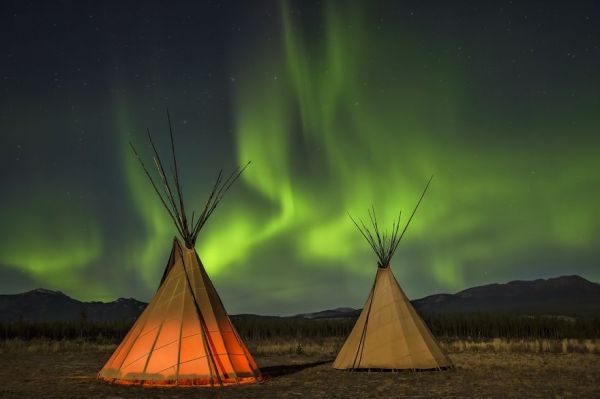 The Kp-index has indicated that a magnetic storm on the sun is taking place, causing mass ejections of plasma and pieces of the sun's magnetic field. These usually take a few days to reach the earth, and when they arrive, the skies will be lit. That means the Aurora Borealis, or Northern Lights, will be especially vivid and will be visible across the upper tier of the United States.
The forecast is for the geomagnetic storm to be visible Wednesday from Washington state to Maine, including the areas around Chicago, Cleveland, Boston, and Halifax. On Thursday, the aurora will be visible even further south, in Nebraska, Maryland, Wyoming, and Massachusetts, among other states.
Read an explanation of magnetic storms and how the aurora is formed at NPR, as well as a viewing guide if you happen to be in a place where the aurora will reach.
(Image credit: Elaine R. Wilson)
Source: neatorama