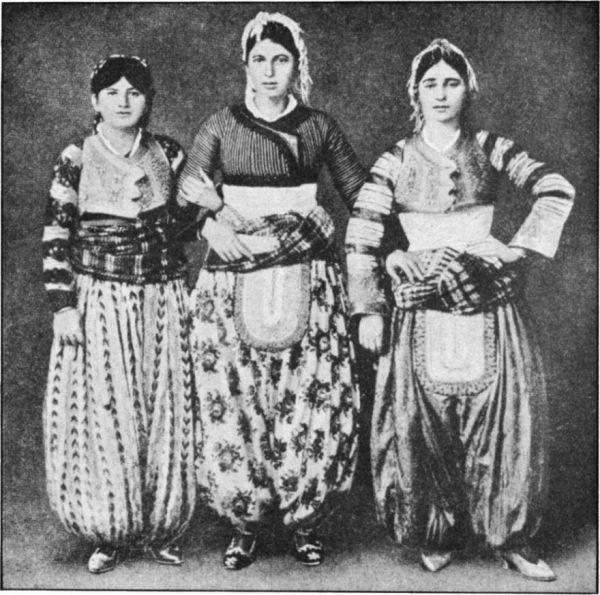 In the grand scheme of things, it hasn't been all that long that Western women were "allowed" to wear pants. It was only in 2013 that a French law forbidding women to wear trousers was repealed! (True, it hadn't been enforced for a long time.) A women wearing pants was scandalous until the 20th century, but the desire for practical clothing was always there. Lady Mary Wortley Montagu went to Constantinople in 1716 as her husband was the British ambassador, and was struck by the trousers worn by Turkish women.  
Lady Mary returned from her trip with trunks of clothing worn by the Muslim women she encountered, sharing them with members of her social circle, even posing for public portraits modelling the garments.

She wrote about her experiences and observations, creating intrigue amongst the fashionable elite. Her letters and firsthand accounts invoked honest conversations about freedom of dress, property rights, and other social, economic, legal, and marital freedoms that women were denied in Europe. As more women began to travel and discovering foreign cultures, it seemed Western society, which held a strong Eurocentric bias, was falling behind the East regarding women's rights issues.
It was a couple of hundred years after Montague's travels before women in pants became common in the West. Read the ups and downs of the fashion at Messy Nessy Chic.
Source: neatorama