The truth is despite all of the slew of marketing hype advertising one device from another, the current breadth of smartphones have reached a point where most models represent mostly different degrees of very good to excellent. But even flagship devices appear remarkably similar in features and design in comparison to one another. We've entered an era of peak performance accompanied with a stagnation in design, a trend attributable to "if it ain't broke, why fix it" and perpetual incremental improvements delivered with annual regularity.
Like the silhouette of SUVs in automotive, mobile manufacturers mostly trace a similar cut of the cloth as their competition when it comes to shape and control layouts, with only marginal differences in details distinguishing one from another (minus the rare exaggerated form+function exploration focusing on one specific feature). Which makes the Nothing Phone 1 an outlier in the category: a mid-tier smartphone that takes a clear stance against stock design.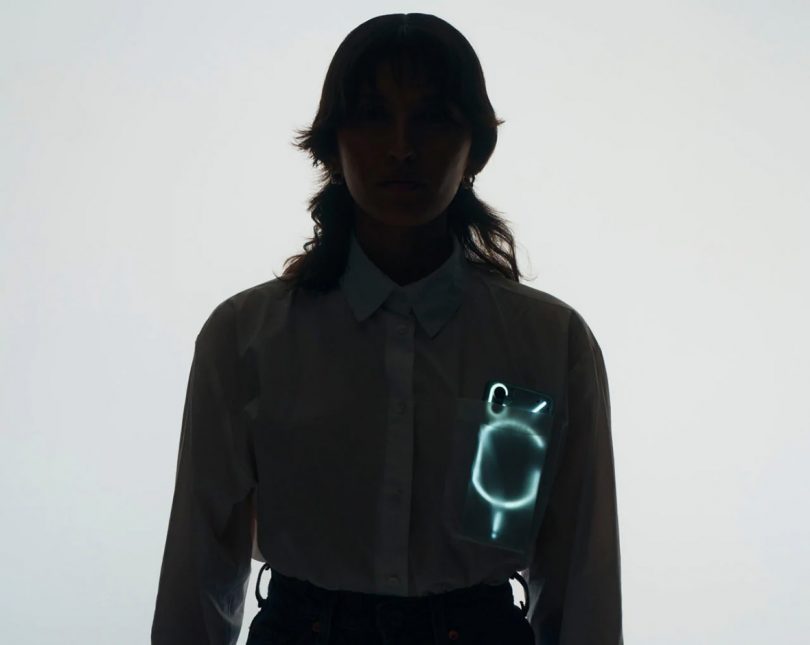 The hype behind the Nothing Phone 1 leading up to its reveal has been focused heavily on its transparent case design showcasing the 400 or so componentry in naked detail, including the wireless charging coil in the center. The Android device sports a 6.55-inch OLED display with 2,400×1,080 pixels resolution, 50-megapixel (main) and 50-megapixel (ultra-wide) camera, with Snapdragon 778G+ powering it all.
The Nothing Phone 1 also glows through its translucent case, illuminated by a layout of LEDs. Beyond the wow factor of your very own Cyberpunk-ish device, the LEDs are intended to communicate notifications specific to contact, app notifications, and battery charging status. It's a gimmick, but an eye-catching one at that.
Alas, this naked smartphone won't be available in the United States for now, but will be widely available in other global markets starting July 21st for $475 for the base 8GB RAM, 128GB storage edition, and $590 for the 12GB RAM with 256GB storage.
Source: design-milk