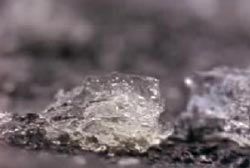 I was born and raised in Grays Harbor County (also the birthplace of Kurt Cobain and of the alternative metal/grunge/hardcore punk band Melvins) in Washington State. A few years before I moved out of the county, a summer downpour fell on the small town of Oakville. It rains an average of 150 days a year in Oakville. But this wasn't just any rain. On August 7,1994 gelatinous goo was falling from the sky. It covered twenty square miles and people reportedly became sick. The blobs rained down on Oakville six times in three weeks.
In one attempt to identify the substance, the blobs were reported to contain human white blood cells. Upon further investigation by the Washington State Department of Ecology's hazardous material spill response unit, these cells from the blobs were also found to have no nuclei.
Another sample was eventually sent by Sunny Barclift, whose mother was sickened, to The Washington State Health lab which was assigned to Mike McDowell one of their epidemiologist on staff. Mike initially set the gel up on bacterial media to see if it would grow anything. It grew two types of bacteria pseudomonas fluorescens and enterobacter collacae. The gel specimen was locked in medium containment facility and over time Mike continued to research it. At some point he drew the conclusion that the material itself was manmade and was being used as a matrix. A vehicle capable of transporting a virus or bacteria. However, the sample he was responsible for would go missing. He stated that it was the first time in 30 years of service with his job that a sample he was responsible for had gone missing.
So, how did the mysterious substance come to rain down on Oakville? Theories range from military bombing runs and exploded jellyfish pulled into rain clouds to passenger airplane waste.
Sunny Barclift, who sent the sample to the The Washington State Health lab, has her own theory: "Over the years I have held some information close to me. Very little about it has been released to the press. However, 2 years ago some information surfaced on the internet that led me to the conclusion that the Oakville Event was in fact a continuity exercise conducted by the military."
Read more of the story at Medium.
Unsolved Mysteries even did a segment on the phenomenon. It starts at 1:31 in the YouTube video below. I remember hearing about the blob back in the day. However, I don't remember how I heard about it and so far I have not found any references to it in the local newspaper. A mystery indeed.
Image Credit: Unsolved Mysteries Video Credit: Unsolved Mysteries- YouTube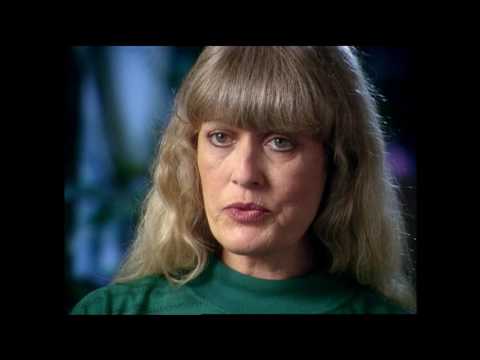 Source: neatorama