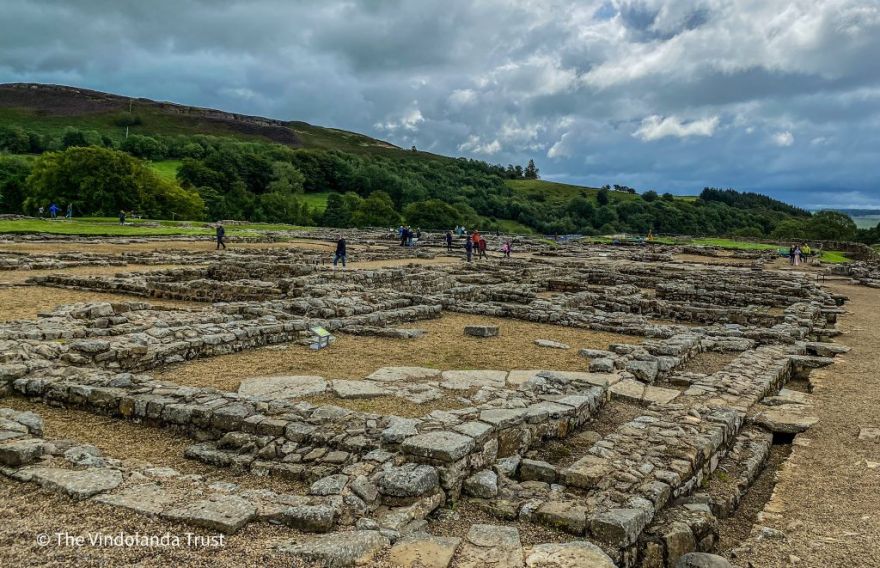 The oldest example of religious graffiti was found at Vindolanda, an ancient Roman fort in Northumberland. Researchers uncovered the shards of a chalice decorated with angels, crosses, and other symbols of Christian iconography. The 1,400-year-old artifact was found in poor condition, but thanks to technology, the researchers were able to discover the dozens of symbols etched on the chalice, as Artnet details:
"It is genuinely exciting," David Petts, a post-Roman specialist at Durham University and project researcher, told the Guardian. "When we think of graffiti, we tend to think it's unauthorized vandalism. But we know from many medieval churches that people would put marks and symbols on buildings. What is unique about this is finding them on a vessel."
The 14 pieces of the chalice, which was once the size of a modern-day cereal bowl, were discovered by a volunteer who signed on to help with the Vindolanda excavations last year.
Among those identified were letters in Latin, Greek, and an ancient medieval script, as well as images of a fish, a whale, members of a church congregation, and a "chi-rho," the monogram representing Jesus Christ.
"This is a really exciting find from a poorly understood period in the history of Britain," Petts added in a statement. "Its apparent connections with the early Christian church are incredibly important, and this curious vessel is unique in a British context."
"It is clear that further work on this discovery will tell us much about the development of early Christianity in the beginning of the medieval period," he said.
Image via Artnet
Source: neatorama