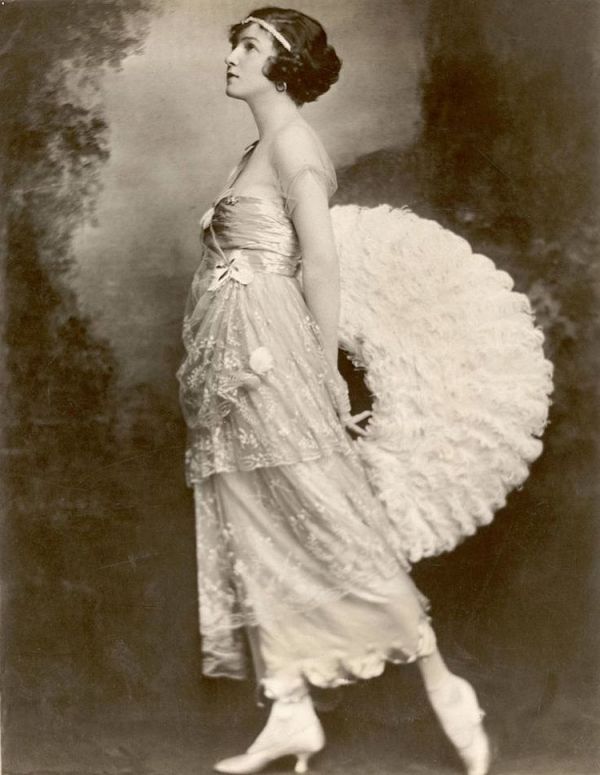 We think of flappers as the trend-setting women of the Roaring Twenties, but the style was introduced years earlier. Dancers Vernon and Irene Castle brought jazz music and the dances that go with it to America in 1912. America ate them up.
They popularised dances like the foxtrot, the waltz, the maxixe, the tango, and the bunny hug. They opened a dancing school across from Manhattan's Ritz Hotel and their supper club, "Castles in the Air", was located on a Broadway theatre's roof. They also had a nightclub called "Castles by the Sea" on the Long Beach broadwalk and their own restaurant, the "Sans Souci".

But the Castles, particularly Irene, did not just start trends on stage. She became a fashion trendsetter in every sense of the word, and came to be known as America's Best Dressed Woman. What came after her was a fashion revolution – the perspective on style and dress changed completely.
Castle dressed in ways that made dancing easier- shorter skirts, no corset, and a stylish band to hold her hair. When she cut her hair short, suddenly young women all over wanted the "Castle bob." Read about Irene Castle and how her style influenced flapper culture at Messy Nessy Chic.
Source: neatorama