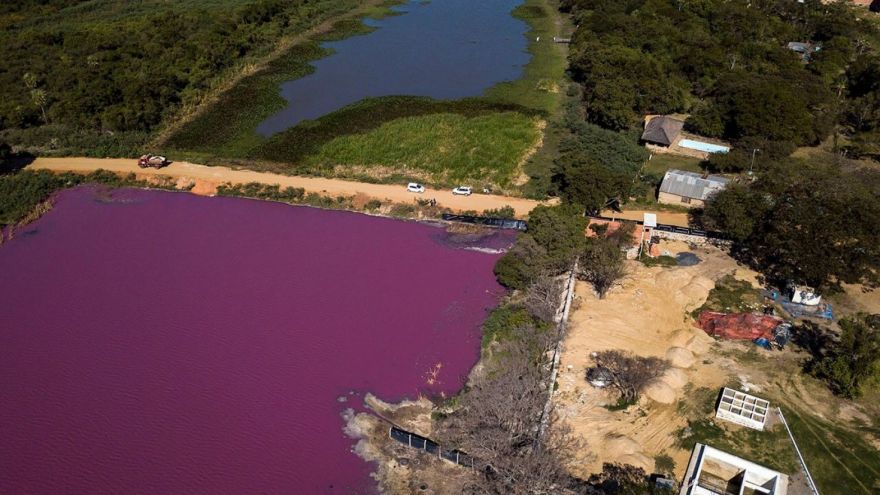 One side of the divided Cerro Lagoon turned purple and began emitting a foul odor. The other side has remained its natural blue. When one side of the lagoon turned purple, residents noticed that fish began dying. Experts believe that the cause of this phenomenon is pollution, not someone throwing purple ink on the river, no! Fox News has more details:
"Three months ago, all the fish died in the lagoon, thousands and thousands of them," resident Herminia Meza told the Associated Press. "The smell was unbearable, and we were overwhelmed by flies. About a month ago the herons died, and it turned a reddish color."
Experts suspect pollution from the Waltrading SA tannery on the banks of the lagoon to be the cause.
Image via Fox News
Source: neatorama