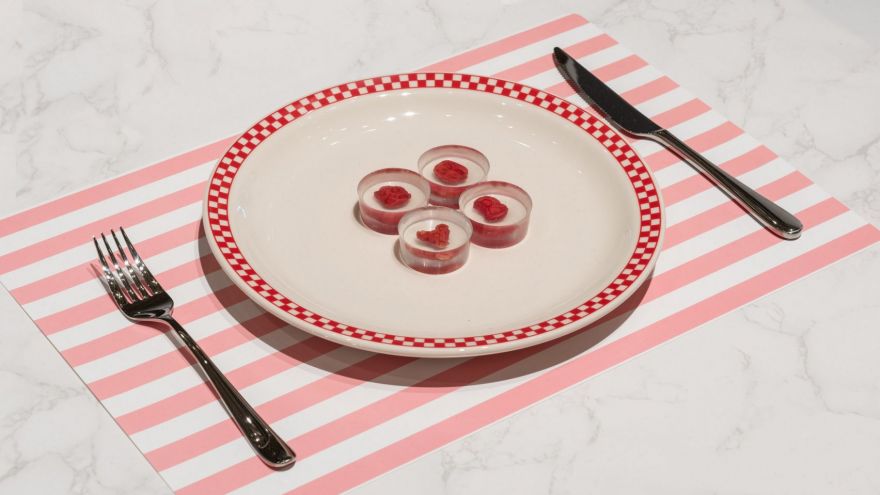 What do you taste like? You can find out by eating the Ouroboros Steak, which is a project by scientists and artists in US. After you take a cheek swab to collect cells, lab technicians use expired human blood to grow cell structures from your sample, creating meat that is, genetically, you. It's appropriately named after the ouroboros, a mythical snake that eats its own tail. Dezeen talked with designer Grace Knight and researcher Orkan Telhan about the project:
"Expired human blood is a waste material in the medical system and is cheaper and more sustainable than FBS, but culturally less-accepted. People think that eating oneself is cannibalism, which technically this is not," said Knight.
"Our design is scientifically and economically feasible but also ironic in many ways," Telhan added.
"We are not promoting 'eating ourselves' as a realistic solution that will fix humans' protein needs. We rather ask a question: what would be the sacrifices we need to make to be able to keep consuming meat at the pace that we are? In the future, who will be able to afford animal meat and who may have no other option than culturing meat from themselves?"
The DIY kit is not yet on the market and will probably be expensive. So perhaps it would be best saved for special occasions, such as birthday parties or anniversaries.
-via Dave Barry | Photo: Dezeen
Source: neatorama