Looking to the delicate wings of birds and flying butterflies, Finnish designer Katriina Nuutinen created mirrors with wing-like panels that rotate to reflect different scenarios in the room. The Perho mirror references the fragile nature of those creatures with two "wings" where the smaller one moves to change the view. Hang one by itself or in a group to create an evolving wall installation.
The Perho Mirror comes in six colors – copper/pink, black, green, bronze/greige, optiwhite, and blue – and is available in two sizes – smaller version with a right movable wing and the medium with a left movable wing.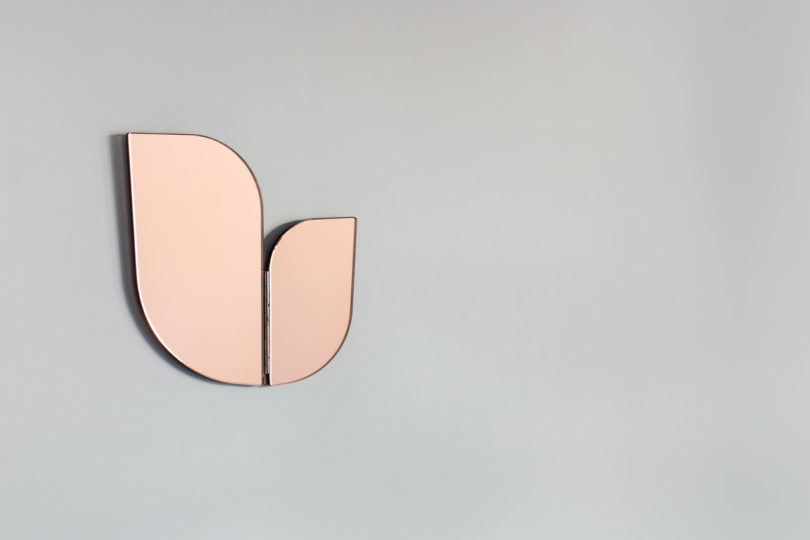 The Perho mirror is available for purchase here.

Source: design-milk