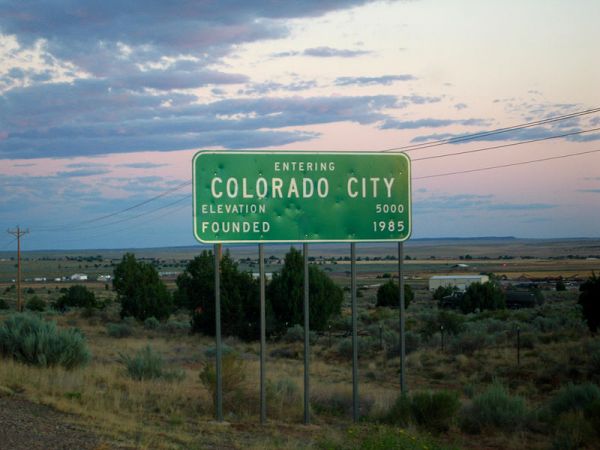 Fumarase deficiency is a metabolic disorder that affects brain development and results in devastating disability. It is the result of recessive genes, and before 1990, only 13 cases were ever diagnosed. But then Dr. Theodore Tarby found eight cases among the children of Short Creek, where the polygamous Fundamentalist Church of Jesus Christ of Latter-Day Saints (FLDS) settled two towns along the Utah-Arizona border.
In Short Creek, just two surnames dominate the local records – Jessop and Barlow. According to local historian Benjamin Bistline, who spoke to news agency Reuters back in 2007, 75 to 80% of people in Short Creek are blood relatives of the community's founding patriarchs, Joseph Jessop and John Barlow.

This is all very well, but we now know that most people are walking around with at least one lethal recessive mutation (one that would kill us before we reach reproductive age) in their genome, around the same number as in fruit flies. Humans haven't gone extinct because, being recessive, they're only unmasked if we have children with someone who also just so happens to carry a copy of that exact same mutation too.
Read how the isolation of a community can lead to an explosion of genetic disorders in an article at BBC Future. -via Digg
(Image credit: Ricardo630)
Source: neatorama