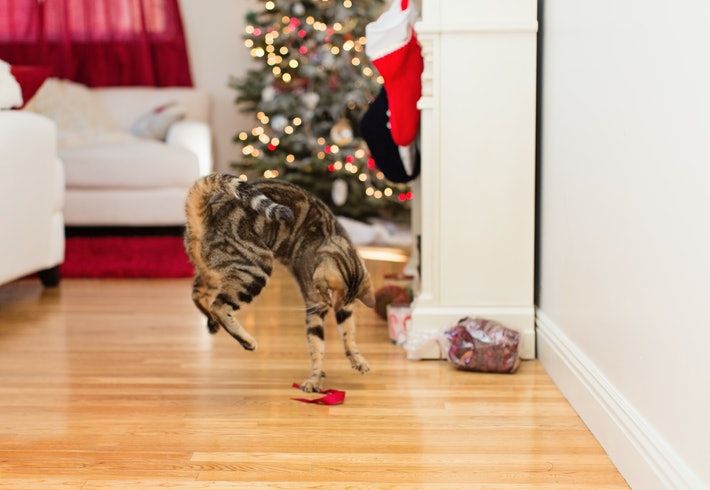 Ah, catnip. The seemingly-innocent plant that drives felines wild. Did you know that it isn't even a drug (technically)? The power of catnip on cats is very strong, but we haven't actually properly understood why cats go head over heels for a sniff. A study published in Science Advances has finally explained why catnip has such an effect on felines:
The plant's powers are thanks to an evolutionary trick that puts cats into a tizzy whenever they sniff this innocent-looking form of mint.
Catnip's pungent odor comes from a chemical called nepetalactone. It helps the plant repel insects.
But this research takes us further into the evolution of nepetalactone using genetic analysis. According to study co-author Benjamin Lichman, a plant biologist at the University of York, his team discovered "a suite of unusual enzymes" were responsible for nepetalactone's kitty arousing properties.
"These enzymes are not found in any related plant species and have evolved uniquely in catmint," Lichman says.
Nepetalactone uses a double-whammy — literally — to stupefy cats. Lichman and his colleagues discovered that while other types of mint form chemicals using only one enzyme, nepetalactone instead activates one enzyme, which sets off a chain reaction to activate a second enzyme.
This double whammy gives nepetalactone its potent powers, the study suggests, but it's not the only unique thing about the chemical.
Image via Inverse
Source: neatorama