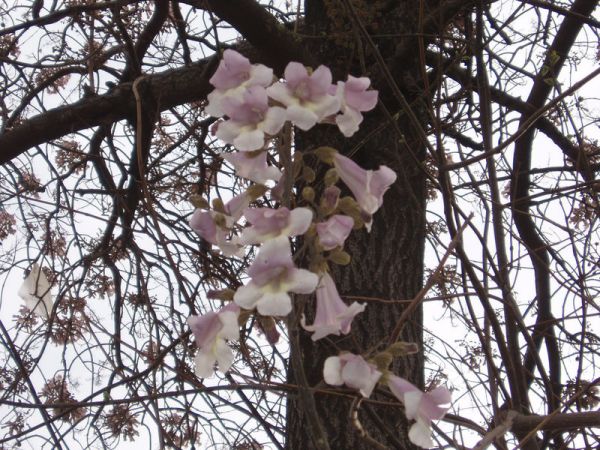 The tree genus called Paulownia has several species, mostly native to Asia, that grow fast on difficult soil. They tend to thrive after forest fires, which kill its enemy fungus. It's also called the Princess Tree.
The genus, originally Pavlovnia but now usually spelled Paulownia, was named in honour of Anna Paulowna, queen consort of The Netherlands (1795–1865), daughter of Tsar Paul I of Russia. It is also called "princess tree" for the same reason.[1]
The tree also has a sweet tradition.
Paulownia is known in Japanese as 'kiri' and as 'Princess Tree' because it was once customary to plant a tree of this kind when a baby girl was born, and then to make it into a dresser as a wedding present when she married.
Before you run out and find a princess Tree to welcome your little princess, consider whether you will realistically have the time and skills to actually build a dresser, or the money to pay a carpenter to do it. -via Nag on the Lake
(Image credit: Fanghong)
Source: neatorama