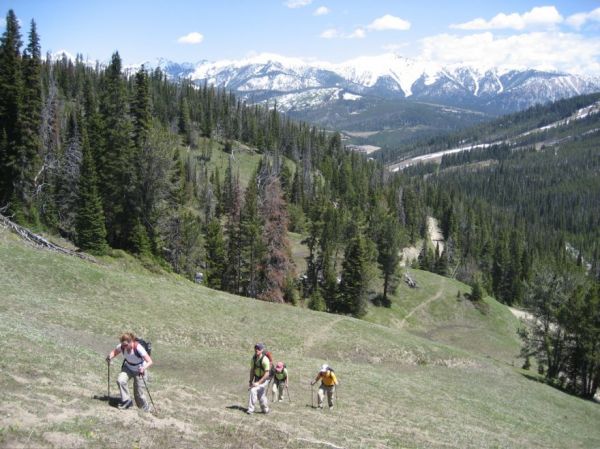 There are hiking trails all over the US, and they were constructed with a lot more thought than you may have imagined. The length, incline, destination, and features are taken into account, and some are designed for casual walkers, while others are for serious hiking enthusiasts only. And after all that work, hikers sometimes take shortcuts that will result in social trails (also known as "desire paths").
If avoiding the problem completely isn't possible, builders work to minimize the impact on the environment. One common trick used to subtly contain the creation of social trails is the installation of "gargoyles." [PDF] Often stone or a large rock (thus the name), but always made of natural materials, gargoyles divert hikers away from potential short cuts by creating an obstacle harder to cross than the path itself. For example, a collection of fallen trees and vines might be piled around the entrance of an old social trail to block the way. A few well placed rocks could also create a seemingly natural endpoint to a one way trail. If you hike, you've likely come across a gargoyle without noticing it.
You might be surprised at how "un-natural" hiking trails really are, but it's still a great way to get out and enjoy nature. Read more about the design of hiking trails at Mental Floss.
(Image credit: Flickr user pete)
Source: neatorama