Over the course of two years, Arles, France-based Samy Rio toiled over a lighting design. He was searching for a balance between the boundaries of technology and a product that was efficient and useful, all while looking good of course. Quasar – a contraction of 'quasi-stellar' – seemed like the right name for his portable lamp. Rio's end design for Petite Friture is bright and creative, perfect for use indoors and outdoors.
The duality of Rio's training – cabinet-making and industrial design – allows him to bring together industry and craftsmanship in his work. High-quality anodized aluminum makes Quasar both resistant to the weather and sustainable. A dimmer with three settings gives the lamp even more versatility: use it inside in your living space or next to a child's bed at night. Outside it fits in on a patio, balcony, or poolside. Quasar can easily move around with you, just hang it somewhere or place it on any surface. Each available color – Sienna, Emerald green, Olive green, Black, and Aluminum – is paired with its own unique cord for one last touch of playfulness.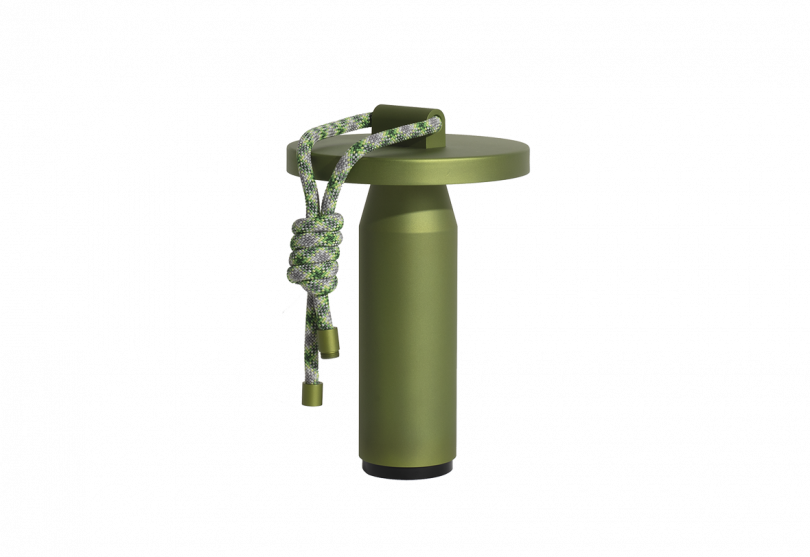 To learn more about Quasar, visit petitefriture.com.
Source: design-milk