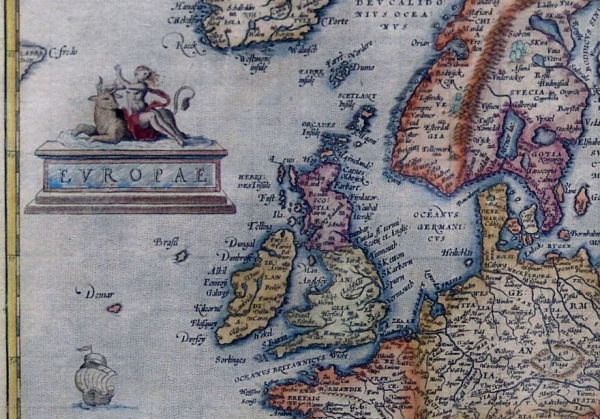 According to Irish legend, there is an island about 200 miles west of Ireland that only emerges from the sea once every seven years. That's Hy-Brasil, home to the pagan gods of old, or else a lone magician in his castle (which reminds us of a certain solitary retired Jedi master). There are plenty of Hy-Brasil sightings, and a few stories of those who claimed to have visited it, mostly told second hand or referencing older, lost writings.    
The legend of the Hy-Brasil eventually traveled outside Ireland, and began popping up on maps belonging to explorers with really primo explorer names, like Angelino Dulcert, Abraham Ortelius, Gerardus Mercator – the list goes on. The point is, this went on for another five centuries, on over 300 nautical charts. Everyone who was anyone walking talking Hy-Brasil. In the words of Shakira, the maps don't lie:
Of course, we know that maps do lie sometimes. But there is that one story from a Captain Nisbet, who claims to have stayed on Hy-Brasil and met the magician. Even if it is only a legend, there are as many explanations for such claims as there are islands around Ireland. Read about Hy-Brasil at Messy Nessy Chic.
Source: neatorama