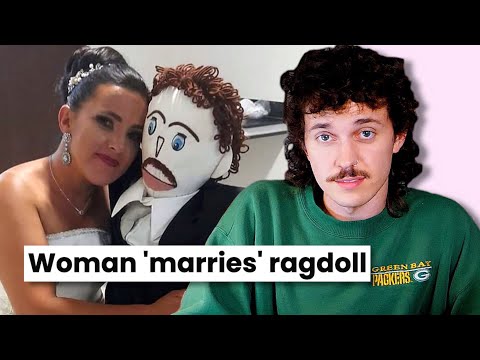 Well, this is certainly fascinating. On the surface, this incident just seems to be done by a woman who is crazy in love.
A woman who lives in Brazil has defied all the odds of modern romance. Not only has she met, dated, and married a ragdoll that looks like someone's mom DIY-ed them in just a few hours for a school project, but she also gave birth to their baby.
You've read that right! A woman has delivered an equally ragdoll baby in an actual hospital, with an actual doctor overseeing the delivery.
But the story actually starts when she brought home the doll and did a live stream on Facebook. Friends suggested naming the mysterious ragdoll boyfriend Marcelo, and that's where it all started.
The amount of people she pulled into this stunt is incredible. Her wedding day was grand and around 300 people showed up. Not only that, but she also got some free stuff from different corporations!
Check out Kurtis Conner's breakdown of the whole event in the video linked above. Personally, we believe it was a fun, harmless thing that everyone enjoyed.
We're definitely rooting for her, but we're more curious as to how she was able to get the doctors on her side in pulling the birth of her ragdoll son!
Source: neatorama