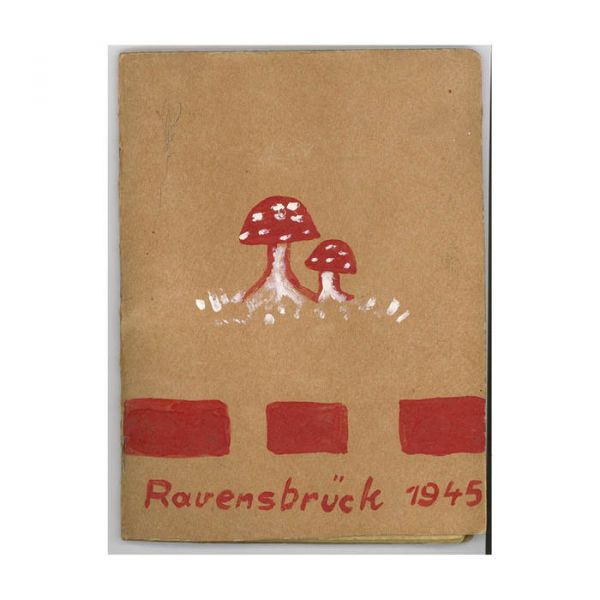 Edith Peer was a young Jewish woman from Hungary when she was taken to Ravensbrück, the concentration camp in Germany for women only. The inmates comforted each other with stories of their homes, and confronted starvation with stories of remembered recipes.
Barely an adult and not knowing how to scramble an egg, Peer would sit with the other women during rare moments of spare time and listen to them "eat with words" as they shared their favourite recipes. It occurred to Edith to learn to cook from these women and collect their recipes because she had every intention of surviving.

Peer, was put to work in an office of the Siemens & Halske electronics company and so was able to steal paper and a pencil. "The paper was torn into even-sized sheets and, with the help of a friend, she wired it together, like a staple," says Roslyn Sugarman, Head Curator at the Sydney Jewish Museum.

Using the stolen paper and pencil, her fellow inmates recalled family dishes that were rich and heavy, meant to fill the belly: goulash, potato dumplings, stuffed cabbage, paprika fish and desserts. So many desserts. Desserts for observance, desserts to celebrate, desserts to indulge, such as nougat cream, sachertorte (Austrian chocolate cake) and kaiserschmarrn (a shredded pancake). "If you think of a house filled with the smell of baking, that's the smell of home," says Sugarman. More than half of the 97 recipes (written in Hungarian and German) in the cookbook are for cakes and trifles, biscuits and creams.
Peer survived the war and immigrated to Australia in 1951. In 1984 she donated the cookbook to the Sydney Jewish Museum in Darlinghurst. Read how the cookbook came about and what it means to the memory of the Holocaust at SBS. -via Metafilter
Source: neatorama