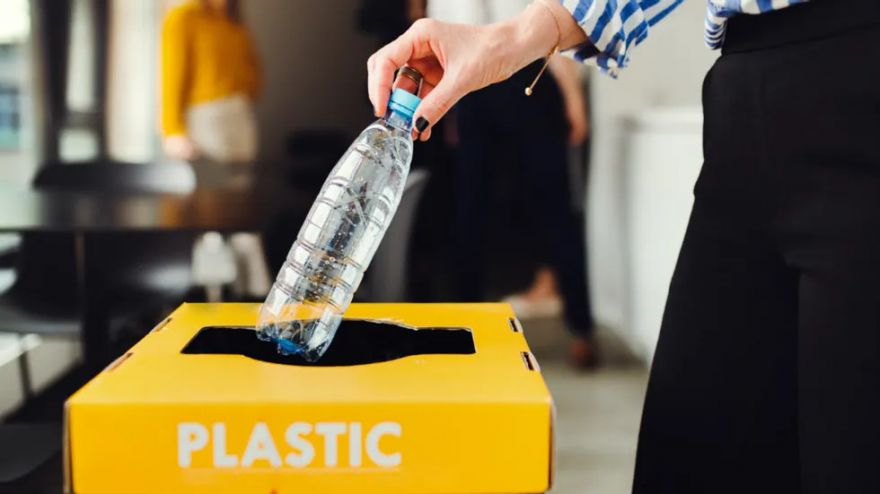 Did you believe that throwing the plastic waste you have in the proper 'recycling bins' was the key to saving the environment? Here's another question: did you believe that you've done your part every time you throw plastic cups or bottles in those special bins marked with the familiar triangle arrows? It turns out that the recyclability of plastics was grossly oversold by the plastics industry, as Ecowatch details:
The creation of this recycling "myth" is why, despite 30 years of being diligent recyclers, we have things like the Great Pacific Garbage Patch.
In fact, we've only recycled 9% of all the plastics we've ever produced. And, our use of plastics is still increasing every year.
The reality of the situation is that recycling plastics is actually really hard and expensive.
The myth created around plastic recycling has been one of simplicity. We look for the familiar triangle arrows, then pop the waste in the recycling bin so it can be reused.
But the true purpose of those triangles has been misunderstood by the general public ever since their invention in the 1980s.
These triangles were actually created by the plastics industry and, according to a report provided to them in July 1993, were creating "unrealistic expectations" about what could be recycled. But they decided to keep using the codes.
Which is why many people still believe that these triangular symbols (also known as a resin identifier code or RIC) means something is recyclable.
But according to the American Society for Testing and Materials International (ASTM) – which controls the RIC system – the numbered triangles "are not recycle codes." In fact, they weren't created for the general public at all. They were made for the post-consumer plastic industry.
Image via Ecowatch
Source: neatorama