Scandinavian design is most often associated with a minimalist aesthetic, one emphasizing natural materials as a carefully considered employment of form following function. Wood often plays prominently, as does a subdued palette meant to evoke nature's colors, with metal only used sparingly as accents. It's all pretty much the antithesis of the PC gaming aesthetic and ethos, where gaming rigs tend to lean strongly into gaudy LED-illuminated showmanship.
Now imagine if Alvar Alto or Arne Jacobsen as an avid gamer today, and if they put their creative genius towards designing their very own gaming machine for their COD or Minecraft addiction. You might very well see something similar to Fractal Design's North and Terra PC cases.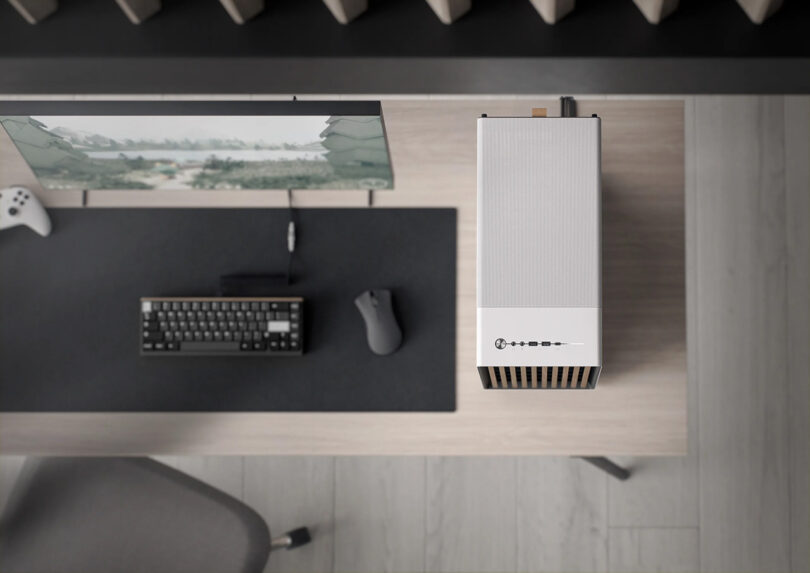 Fronted tastefully with a real oak or walnut paneled face, embellished with a faux leather tab, and sleek steel or brass detail buttons and ports, Fractal's North PC case stood out enough from the crowded realm of audaciously outfitted PC gaming designs to earn the Gothenburg-based company a Red Dot Design Award 2023.
Fractal's Terra is a similarly conceived approach to PC gaming, featuring a smaller case option made with anodized aluminum panels and a CNC-milled, FSC-certified solid walnut front face.
Three front USB ports, including one USB 3.1 Gen 2 Type-C with fast charging support and speeds up to 10Gbps, are available on the exterior; seven bridgeless expansion slots within maximize the customization and upgrade options down the line.
Noting hardware upgrades play prominently in the PC gaming experience, North has designed the Terra case to be easily accessible from the side and top using an integrated tab.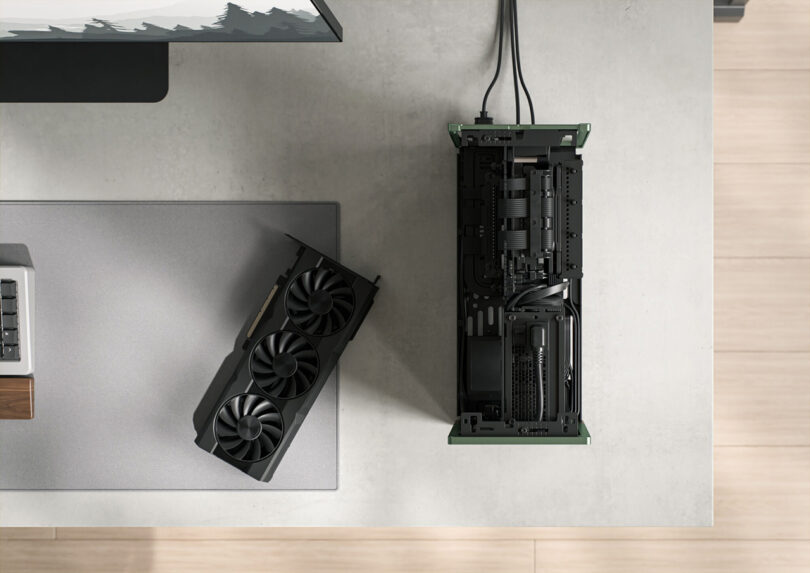 Founded in 2007 in Sweden, followed by Fractal Design outposts opened in Dallas and Taipei, Taiwan, the company has distinguished itself by designing gaming accessories aimed at PC customers seeking an understated presence on their desktop. The company's North and Terra cases epitomize this understated aesthetic displaying an almost architectural attention to detailing.
Fractal Design's North PC case retails for $140 here, while the Terra PC case is available for $180 here.
This post contains affiliate links, so if you make a purchase from an affiliate link, we earn a commission. Thanks for supporting Design Milk!
Source: design-milk