Located in Shefford, Quebec, Canada, The Rock is a house that's built into the slope of a mountain and surrounded by maple trees. Atelier Général designed the black residence to look as if it was growing out of the mountain.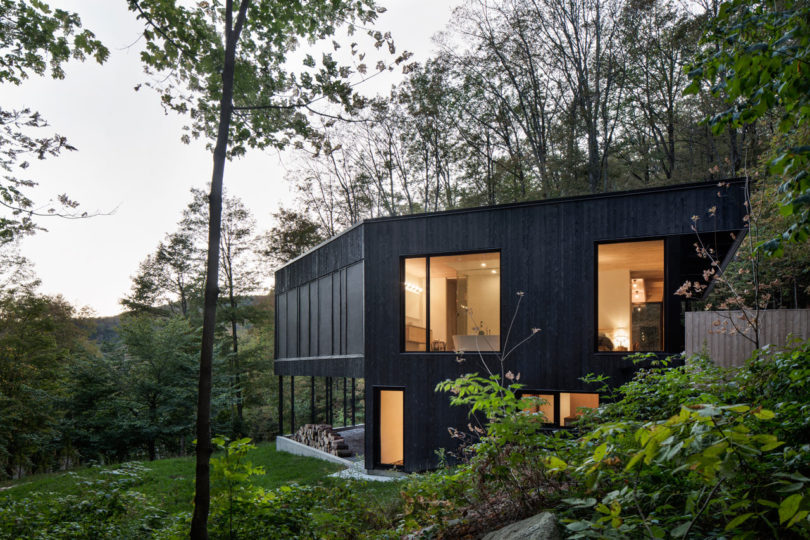 The upper floor houses the living spaces and it projects out offering a covered space underneath where you enter the home. A wooden staircase connects the entrance to the main floor.
Around back, a large deck extends the living space into the rocky side of the site.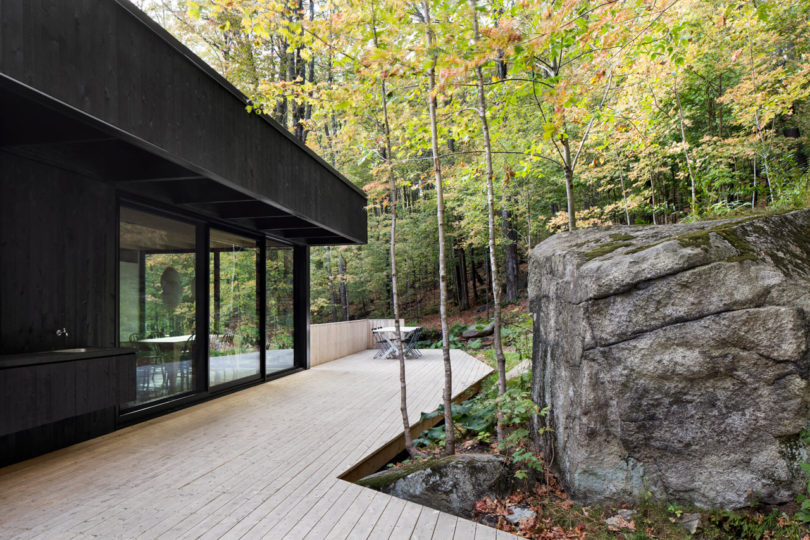 Large, floor-to-ceiling windows and doors frame the surrounding maple forest and vegetation.
The minimalist kitchen is finished in white pine veneer, white surfaces, and black accents for a modern/rustic look.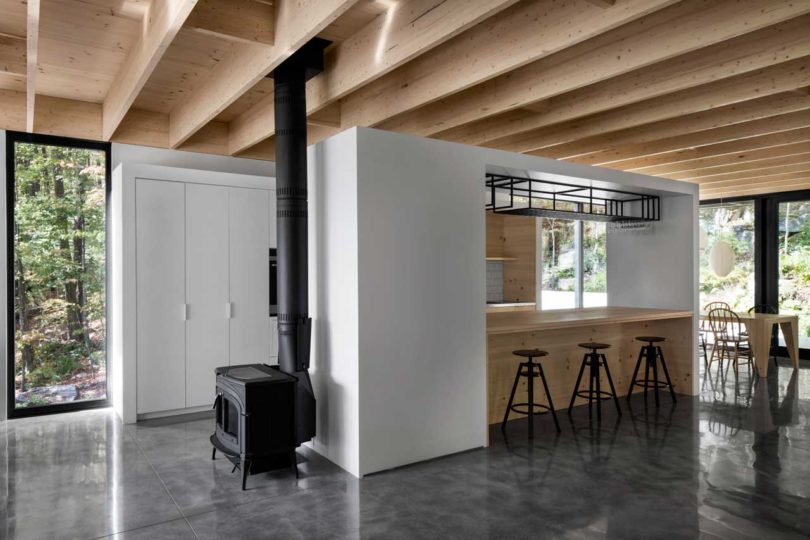 Photos by Adrien Williams, courtesy of v2com.

Source: design-milk