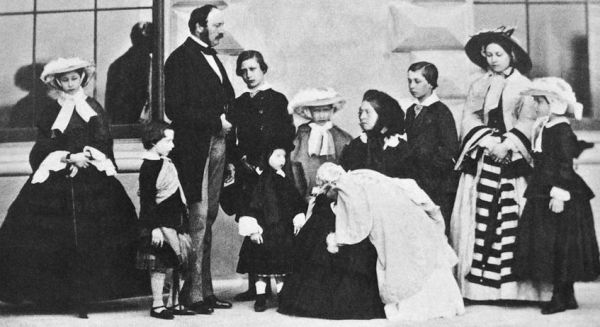 Queen Victoria, monarch of the British Empire, had nine children, and would have had more if her husband Prince Albert hadn't died in 1861. Those children had varying personalities and relationships with their mother. All nine married into European royal families, even the youngest, who married a prince against her mother's wishes.
The last of Victoria's children, Beatrice—known as "Baby"—was her mother's constant companion. Victoria's affection toward Beatrice meant she was resented by her siblings. From an early age, Beatrice said "I shall never get married. I will stay with mother." If anyone mentioned the word marriage in front of her, they would be strictly reprimanded by Victoria.

Despite her previous views on the matter, in 1884, Beatrice fell in love with Prince Henry of Battenburg and became determined to marry him. Victoria refused to speak to Beatrice for over six months, but eventually she relented, on the condition that the couple lived with her.
Read a short biography of each of Victoria's children at Mental Floss.
Source: neatorama