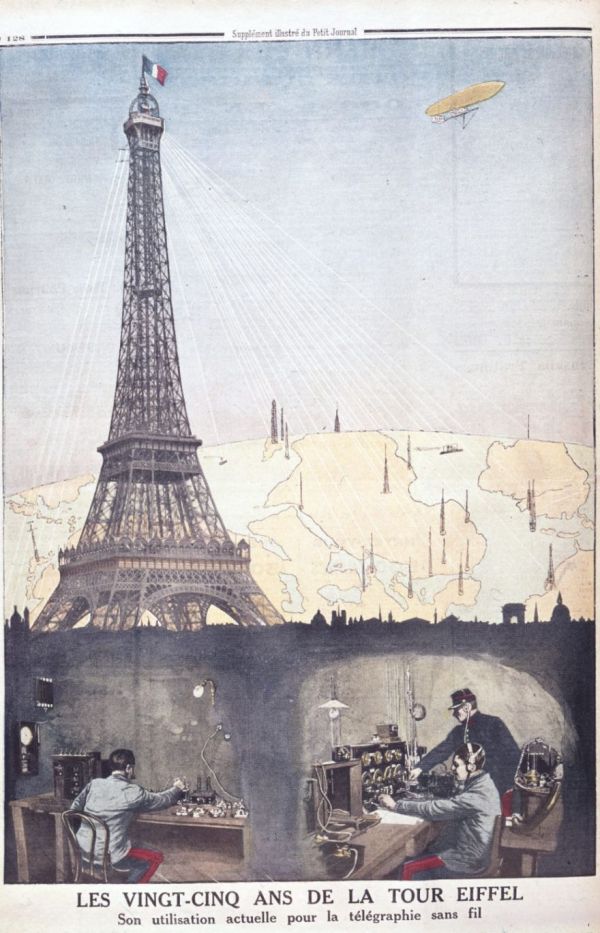 When Gustave Eiffel erected his eponymous tower in Paris, the deal was that it would be the cornerstone of the 1889 Exposition Universelle, and then remain for twenty years. Yet 132 years later, the tower is still there. Finagling longevity for his creation required a bit of cunning on Eiffel's part. To make the tower useful enough to avoid demolition, he made it a radio tower. Or rather, a "wireless telegraph" tower, harnessing the new communication technology that was at first limited to the military. To make the military staff more unobtrusive, a bunker was dug beneath the tower to house the radio operations. The radio transmissions were experimental at first, but later proved to be quite important.
During World War I, its bunker took on an even more important role as a potential escape route with a complex underground network and secret tunnels. The Iron Lady's communication infrastructure proved especially useful when French forces jammed German communications, a significant factor in winning the First Battle of the Marne. The French military were also able to decrypt enemy messages; notably, an intercepted communiqué between Germany and Spain led to the arrest of exotic dancer and spy Mata Hari.
The bunker beneath the Eiffel Tower is still there, no longer a secret, although it's not open to the public. Read the history of this facility and see what it looks like now at Messy Nessy Chic.
Source: neatorama