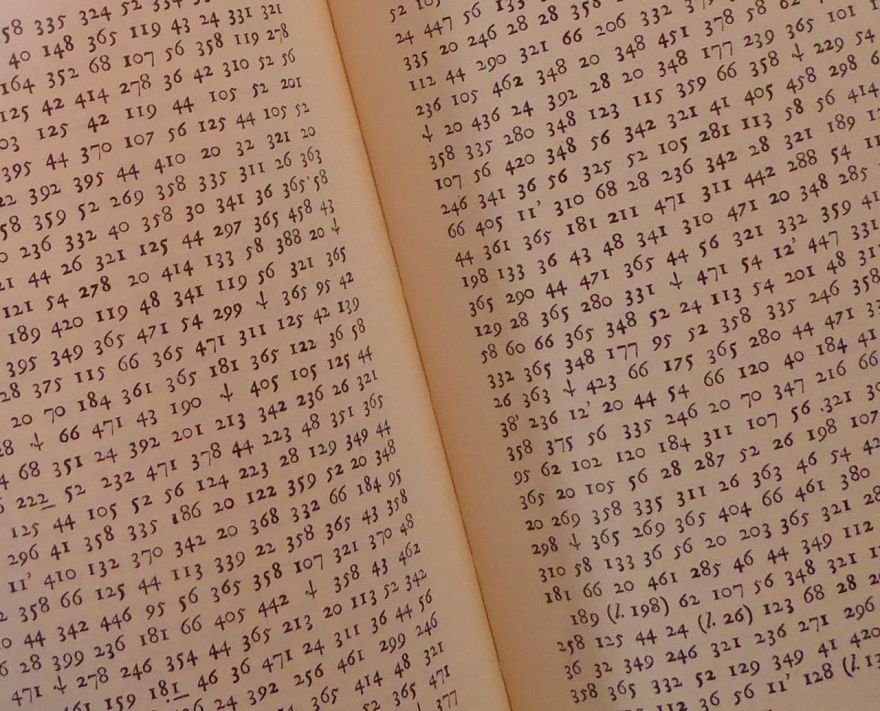 1643. England is in the middle of a civil war between the royalists and the parliamentarians for months now, and the latter just intercepted a letter from the former after the battle of Chichester in 1642. This might have been crucial information, but the parliamentarians had one big problem: the message was coded.
Enter John Wallis, a young chaplain, who was 26 at that time. Wallis caught wind of some gossip about the letter, and…
Not a little audaciously, Wallis, a young clergyman, offered to try his hand at deciphering the letter. If Wallis's diary is to be believed, he cracked the code before going to bed that night, and so began a new career as one of England's foremost cryptographers.
Wallis would decode many letters before his death in 1703. Today, many of his deciphered letters are valued at a high price, and recently, 53 of his deciphered letters were sold by the Dominic Winter Auctioneers for £29,000 (over $37,000).
How did Wallis decode the letters? What method did he use?
The answers are over at Atlas Obscura.
(Image Credit: Philip Beeley/ Atlas Obscura)
Source: neatorama