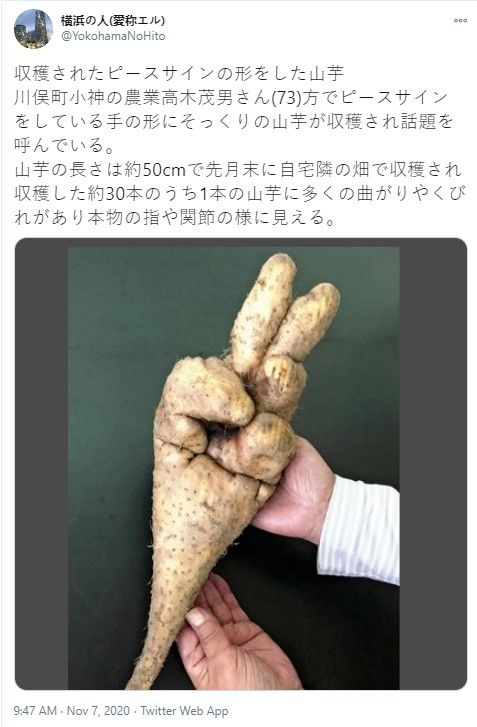 2020 is a tough year for all of us. With all the bad things that have happened within this year, one would think that all hope is gone. Thankfully, it isn't the case, and Mother Nature has its own way of telling us that there is still hope that remains, through "a potato that naturally grew in the shape of a hand giving the peace sign."
The potato was grown by a 73-year-old farmer named Shigeo Takaki from Kawamata Town in Fukushima Prefecture. It's about 50 centimeters (20 inches) long, and he said that while he's seen some of his potatoes grow in unusual U-shapes before, this was a first for him. He has no idea how it grew this way.
Thanks, Mother Nature!
(Image Credit: YokohamaNoHito/ Twitter/ SoraNews 24)
Source: neatorama