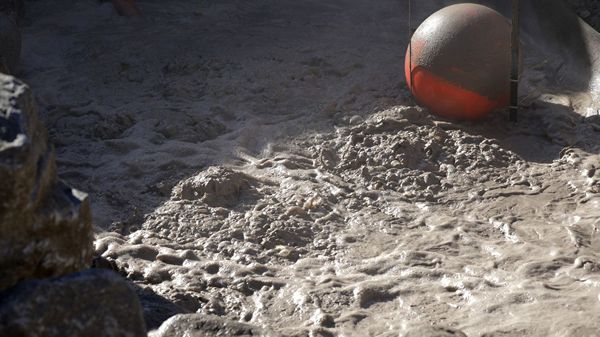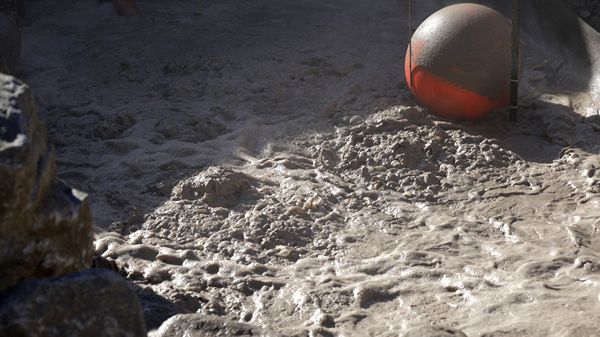 Californians are usually worried about "The Big One", an anticipated mega-earthquake along the San Andreas Fault that could cause catastrophic damage.
But there's another natural disaster dubbed "The Slow One" that's happening right now. It's called that because it's a weird natural disaster that's unfolding slowly …
Alejandra Reyes-Velarde and Rong-Gong Lin II from Los Angeles Times report:
A muddy spring mysteriously has begun to move at a faster pace through dry earth — first 60 feet over a few months, and then 60 feet in a single day, according to Imperial County officials. …
Officials have been trying to drain water from the moving spring. Union Pacific built a 100-foot long wall of large boulders and steel more than 75 feet deep in the earth in an effort to protect the railroad.
But in October, the muddy spring sneaked underneath the wall, moving it ever closer to railroad tracks.
Overall, the pit, which produces a faint odor of rotten eggs, has moved more than 240 feet from where it was documented as being a decade ago. Based on publicly available satellite images, the spring hadn't appeared to move much until roughly 2015, Hudnut said, but movement became particularly noticeable earlier this year.
Photo: Irfan Khan/LA Times
Source: neatorama