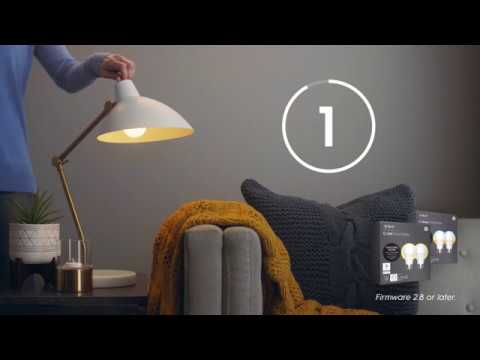 I've dug around and determined that the C by GE Smart Light Bulb is not an elaborate hoax. This video is apparently real. If it isn't, then GE is playing a long con.
How many early adopters does it take to change a light bulb? Only one, but it takes a long, long time to do it and requires a complex procedure that must be conducted precisely.
C by GE Smart Light Bulbs are a General Electric product that, unlike conventional light bulbs that normal and sane people would use, can be controlled by smartphones, Bluetooth, and Alexa. My lamps have switches on them that permit me to turn them on and off, but that's apparently insufficient in modern times.
Would you like to reset your smart bulbs? Then follow these instructions. You will need a timer and more patience than I have.
Ready? Okay. First update your firmware (light bulbs now come with firmware) to version 2.7. Then:
OFF (minimum 5 seconds)
ON (8 secs)
OFF (2 secs)
ON (2 secs) – yes, two seconds, not eight
OFF (2 secs)
ON (2 secs)
OFF (2 secs)
ON (2 secs)
OFF (2 secs)
ON (8 secs) – BACK TO EIGHT SECONDS!
OFF (2 secs)
ON (8 secs) – again
OFF (2 secs)
ON
Wait for the three flashes
-via Dave Barry
Source: neatorama