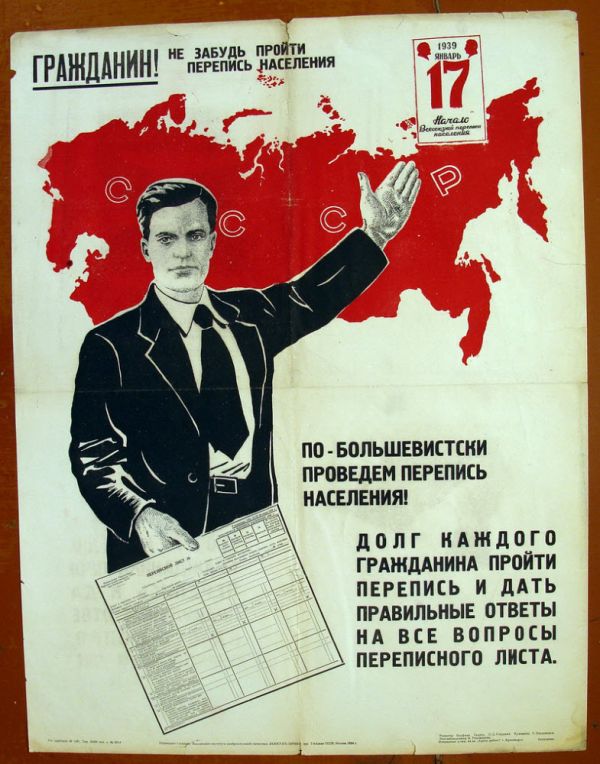 Josef Stalin had high hopes for the census taken in the Soviet Union in 1937. Eleven years after the last census, it was sure to give him fodder to brag about the growing and prosperous empire he ruled.
But the results were opposite, and more in tune with the real issues of the Soviet society and the cost of Stalin's leadership. The census revealed that only 7 million more citizens were added to the country, far less than the projected growth rate—the result of alarmingly high deaths caused by the famine of 1932-34, the World War and the almost ritualistic, politically-driven purges carried out by Stalin against any person and community he disagreed with. Stalin was also surprised when more than half of the population declared themselves to be religious. After a decade of anti-religious persecution, he had hoped that there would be more atheists.
So how did Stalin react? You guessed it- he arrested the census takers and statisticians, and executed some of them. But the failings of the 1937 census went far beyond unexpected results. Read about its poor planning and execution (ahem) and how Stalin changed things for the 1939 census at Amusing Planet.
Source: neatorama