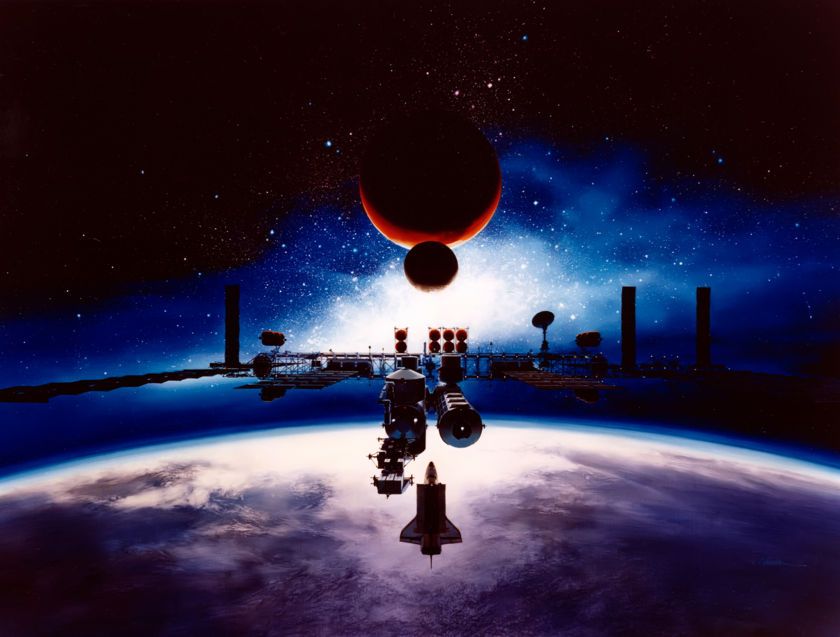 NASA plans to send humans back to the moon and then move on to Mars. That was the objective of the Space Exploration Initiative (SEI) and the directive given by the late President George H.W. Bush to NASA, 30 years ago. There had already been plans to have human exploration on Mars and beyond three decades before, and yet what happened to those initiatives?
The ambitious plan proposed NASA return to the Moon in a decade and send by human missions to Mars in the 2010s. But distrust between the White House and NASA and a politically disastrous $500 billion initial cost estimate sank the initiative.
Yet here we are, 30 years later, in a familiar set of circumstances: a sudden announcement with details yet to be worked out by NASA, a National Space Council, an involved White House, a promise of additional funds, and the hope that there are new ways of doing business that can somehow lower the cost. With so many similarities, surely the failure of SEI has something to tell us?
There are a few lessons we can learn from these failed initiatives and Casey Dreier lists them down. As there are further plans being made on space exploration in the future, changes in space policy may improve the progress toward reaching beyond our solar system.
(Image credit: Alan Chinchar/NASA)
Source: neatorama