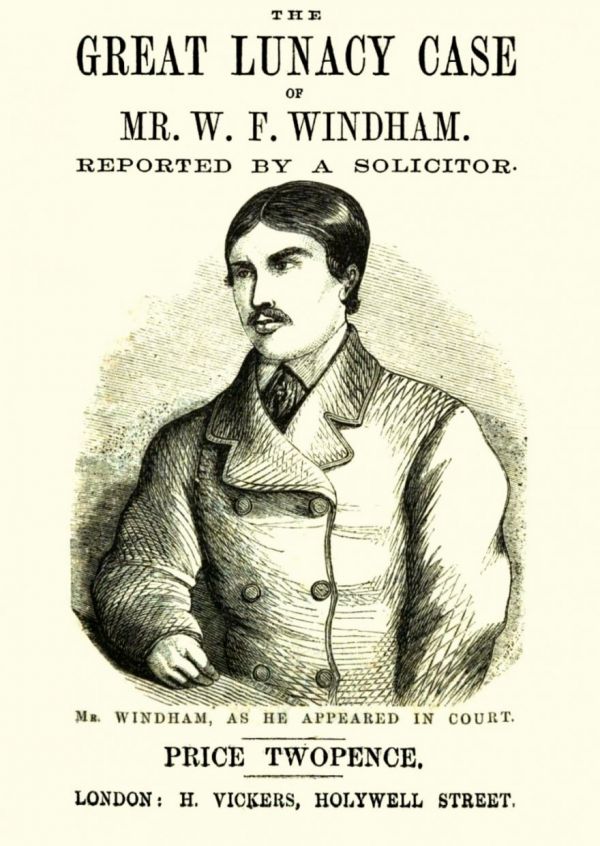 In the mid-19th century, the Windham family occupied Felbrigg Hall in the county of Norfolk in the UK. The heir to the family fortune was William Frederick Windham, an eccentric who never fit into his family's high society lifestyle. He was kicked out of Eton and spent his time riding trains and impersonating police. What could the family do about this dissolute young man? Only a couple of weeks after his father died and he inherited the family's assets, he decided he wanted to marry Agnes Willoughby.
Willoughby was personally repelled by this unkempt, socially inept boor, and she never hesitated to say so in his presence. However, she had no compunction about selling herself when the price was right, and she knew that in this dotty train-fancier she had hit the jackpot. She agreed to marry him—in return for fifteen hundred pounds a year and nearly twenty thousand pounds' worth of jewelry. The happy couple wed on August 30, 1861. Three weeks later, the new Mrs. Windham ran off to Ireland to join her lover, the famed opera singer Antonio Giuglini, leaving her husband with a pile of bills she had rung up that amounted to nineteen thousand pounds.
Winham and Willoughby's relationship grew even more complicated after that, and involved a famous court case to determine if Windham was a lunatic, which is the focus of Wikipedia's entry on him. But Strange Company goes into more detail about Windham's love life and how it affected his finances. It is a tale both tragic and entertaining.

Source: neatorama