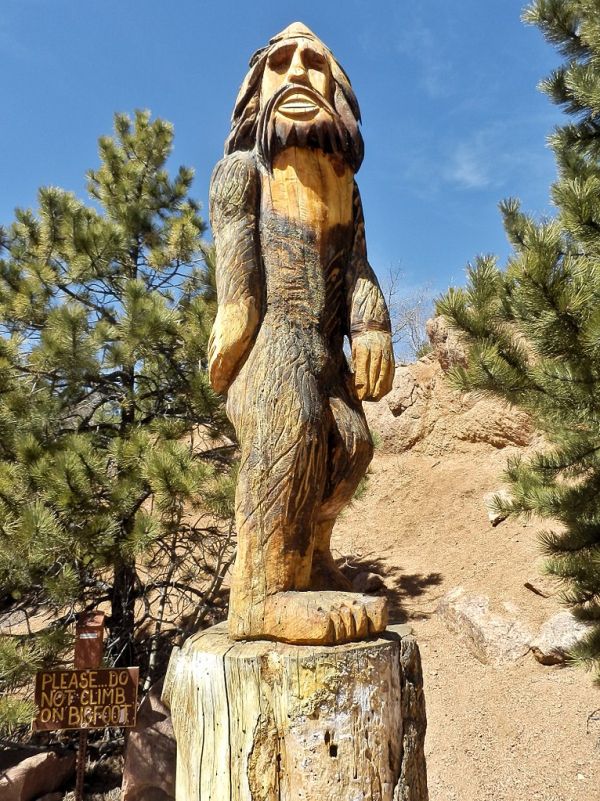 The persistence of the legendary Sasquatch has quite a history. The stories of a giant ape exist pretty close to the line between plausibility and implausibility. After all, there was a prehistoric giant ape called Giganthropithecus. Some extinct species overlapped with humans enough to become part of our oral history. And when you don't know exactly what that big, hairy animal that you're running from is, it's easy to think of a terrifying legend.
Many Native American cultures have written and oral legends that tell of a primate-type creature roaming the continent's forests. In these tales, the animals are sometimes more human-like and, other times, more ape-like. In the mythology of the Kwakiutl tribe that once heavily populated the western coast of British Columbia, Dzunukwa is a big, hairy female that lives deep in the mountainous forests.

According to the legend, she spends most of her time protecting her children and sleeping, hence why she's rarely seen. In fact, the name "Sasquatch" comes from Halkomelem, a language spoken by several First Nation peoples that occupied the upper Northwest into British Columbia.

In California, there are century-old pictographs drawn by the Yokuts that appear to show a family of big giant creatures with long, shaggy hair. Called "Mayak datat" by the tribe, the image bears a resemblance to the commonly-held vision of Bigfoot.
Those stories continued with historical incidents, like a brawl between a group of prospectors (possibly drunk) in 1924, a grizzly bear known as "Bigfoot," huge footprints found in 1958, and the Patterson-Gimlin film footage of 1967. Some have been exposed as hoaxes, others have alternate plausible explanations, and many we just don't know enough about. Read about all of these incidents and more in a Sasquatch timeline at Popular Mechanics.
(Image credit: Alexander Migl)
Source: neatorama