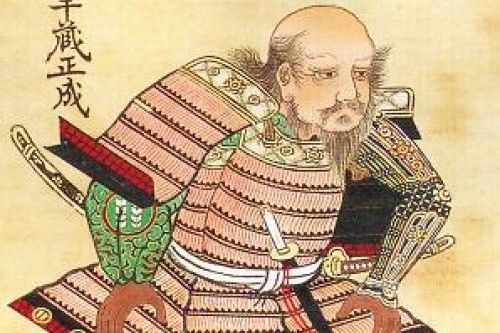 There was really a non-fiction legendary samurai who existed in the 16th century. He was known as "Demon Hanzō," because he fought like hell to make sure his clan ruled over a united Japan.
At the age of eight, Hanzō began his training and proved his skills at an early age. He then became a samurai of the Matsudaira clan (later the Tokugawa clan) at age 18.
Outside of battle, Hanzō made a name for himself amongst the local battle leaders. Not only was he skilled in the ways of the samurai, he was also skilled politically. He had a strategic mind as sharp as his blades.
In battle, and indeed throughout his life, Hanzō was ruthless in both his battle tactics and loyalty to his leader. His prowess in battle earned him the nickname Oni no Hanzō, or "Demon Hanzō," as he stalked those he intended to kill like a demon haunts its victims.
But in times of need, he was seen as a sort of Samurai Moses, for his inclination toward helping those in need across difficult terrain, especially future shogun Tokugawa Ieyasu and his family.
Though a fierce warrior, he still has a soft heart. As the old Japanese saying goes: "Even a demon can shed tears." And even his legacy goes on.
Find out more of this story here.
Image Credit: Wonderlist
Source: neatorama