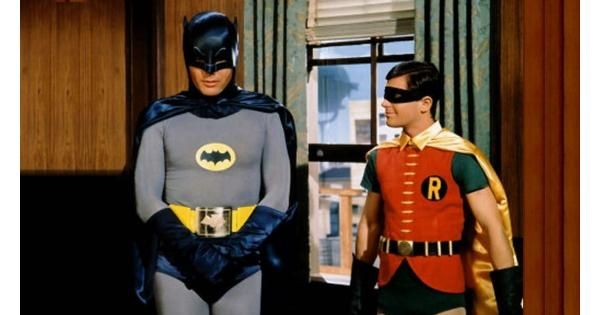 TV theme songs can become earworms that fans will remember all their lives, some because they are catchy and pleasant, others because they are associated with a beloved and long-running show. Each theme song has a story behind it, whether the song or TV show is any good or not. This list looks at the more interesting stories, rather than the quality of the song. Case in point: Batman. The show was beloved and the song was catchy, but few would say it is good.
Batman's theme song has been covered so often in the last half century that younger fans might not even know where it originated. The year was 1966, the show was ABC's animated series Batman, and the musical genius was Neal Hefti. In a 2006 interview for Journal Into Melody, Hefti admitted that he struggled to develop a tune that was as "outrageous" as the show itself, and he didn't have high hopes for his pitch to producers. "I had to sing it and play it on the piano. Well, I'm no singer, and I'm no pianist," he said. "My first thought was that they were going to throw me out, very quickly, but as I was going through it, I heard them both reacting with statements like, 'Oh, that's kicky. That will be good in the car chase.'" Hefti eventually used eight singers to bring the "Batman!" chorus to life, but he suggested cutting two different tracks in case producer William Dozier preferred a purely instrumental intro. Though Dozier chose the vocal version, Batman star Adam West later propagated the myth that instruments—not voices—were behind the "Batman!" bit. "Old pals would call to congratulate me and also to ask, 'Are those horns or voices saying 'Batman' during your theme song?'" he wrote in his 1994 autobiography. "(They were horns.)" Since the single word did technically qualify as "lyrics," Hefti was credited as both songwriter and composer. "One of the choir members on the recording session wrote on his part: 'Word and Music by Neal Hefti,'" Hefti told the Los Angeles Times.
Read the stories behind ten more TV theme songs, from 1960 to today, at Mental Floss.
Source: neatorama