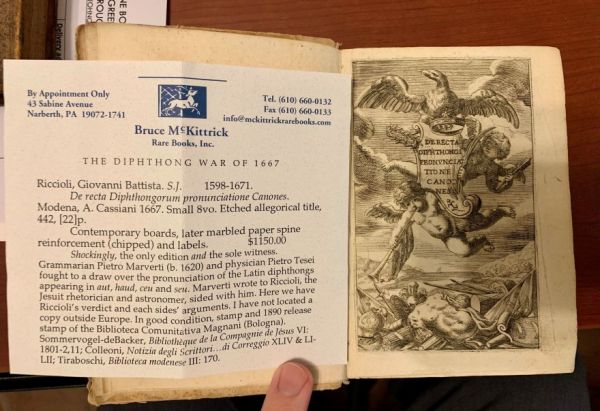 John Overholt, a rare books curator at the Houghton Library of Harvard University passes along this enticing image. He recently visited the Bruce McKittrick Rare Books shop in Narberth, Pennsylvania.
I am struggling to find information about this alleged duel fought between 17th Century Latin grammarians Pietro Marverti and Pietro Tesei over the correct way to prounounce certain Latin diphthongs, which is a cominbation of two vowels. But, as the notes indicate, this book is extremely rare.
Though I have no love for bloodshed, I can appreciate such steadfast devotion to a cause that would inspire a man to take up a saber on behalf of it.
Source: neatorama