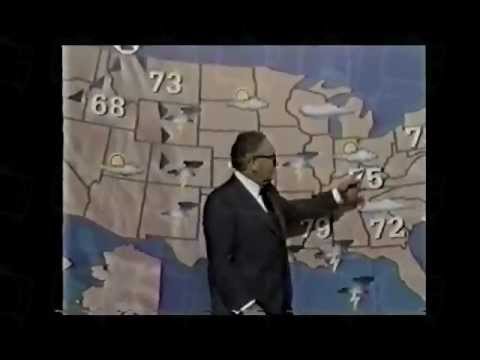 Henry Kissinger was National Security Advisor to President Nixon, then Nixon's and President Ford's Secretary of State. He's most famous for negotiating the opening of diplomatic relations with Communist China, the US withdrawal from Vietnam, and nuclear weapons reductions with the Soviet Union. Kissinger was awarded the Nobel Peace Prize in 1973, so he's accomplished a lot in his career.
But, Kissinger once claimed, what he really wanted to do was to work as a weatherman.
He got his chance on Tuesday, May 21, 1991. Kissinger appeared on the show CBS This Morning. Coached by regular weatherman Mike McEwen, he described the weather across the continental United States, referring to regions of the US by towns named after famous cities, such as Paris, Kentucky and Athens, Georgia.
Source:
Rosenberg, Howard. "Forecast: A Trivializing of America Television: Henry Kissinger's Stint as a CBS Weather Forecaster is just the Latest Outrage as a Tabloid Mentality Sweeps Across the Airwaves during the May Ratings Sweeps." Los Angeles Times , May 24, 1991.
-via Weird Universe
Source: neatorama