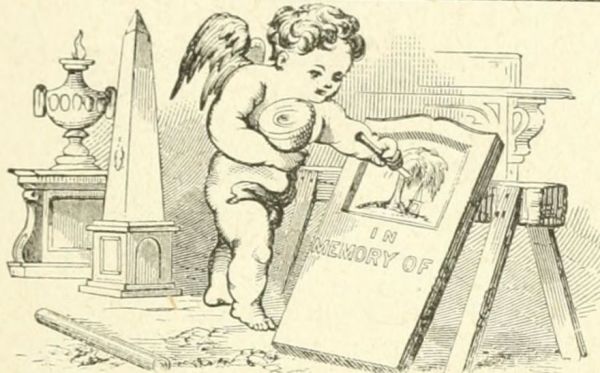 We've seen some really strange gravestones and epitaphs here at Neatorama. People can get really creative in memorializing the dearly departed, so much so that many large cemeteries, parishes, and churches in ages past would appoint a censor to make sure that grave markers were proper. The objections could be really nitpicky, like disallowing an image of sports equipment on gravestones, but they mainly tried to avoid blasphemy and libel in epitaphs. This roundup of such cases appeared in 1905.
A young engineer in a Norristown mill was killed by the explosion of a boiler, and the family of this young man, believing that the mill owners had known all along that the boiler was defective, actually had carved on the tombstone the sentence, "Murdered by his masters." The tombstone censor, of course, refused to sanction such an epitaph.

On the death of a certain noted prize fighter the surviving brother of the man wanted to put in a glass case beside the grave a championship belt, four medals, a pair of gloves and other trophies of the ring. But the censor's negative was firm.

A widow who believed that the physician was responsible for her husband's death wished to put on the tomb, "He employed a cheap doctor," but the tombstone censor showed her that such an inscription would lay her open to heavy damages for libel.
When something objectionable slipped through, or there was no censoring process, lawsuits could happen. One resulted from an inscription that said, "This ain't paid for." Read about tombstone censors and the cases they dealt with in an excerpt from the book The Victorian Book of the Dead. -via Strange Company
Source: neatorama