The Tower of Babel Germany, c. 1637
akwong
Fri, 06/11/2021 – 16:14
Por muchos años, los museos con un perfil enciclopédico aspiraban a hablar muchas lenguas, retratar una miríada de culturas y representar una historia comprehensiva de la humanidad. Esta tarea imposible se vuelve mucho más útil cuando es entendida como un proceso defectuoso y fragmentario. La leyenda de la torre de Babel explica el origen de las diferentes lenguas como un castigo divino a la ambición humana. Los planes de construir una torre más alta que el cielo colapsaron después de que los constructores comenzaron a hablar en diferentes lenguas. La torre quedó sin terminar pero entre el caos y la confusión florecieron múltiples lenguas y sistemas de comunicación.
The Tower of Babel, c. 1637, Los Angeles County Museum of Art, gift of Mrs. Irene Salinger in memory of her father, Adolph Stern, photo © Museum Associates/LACMA
Image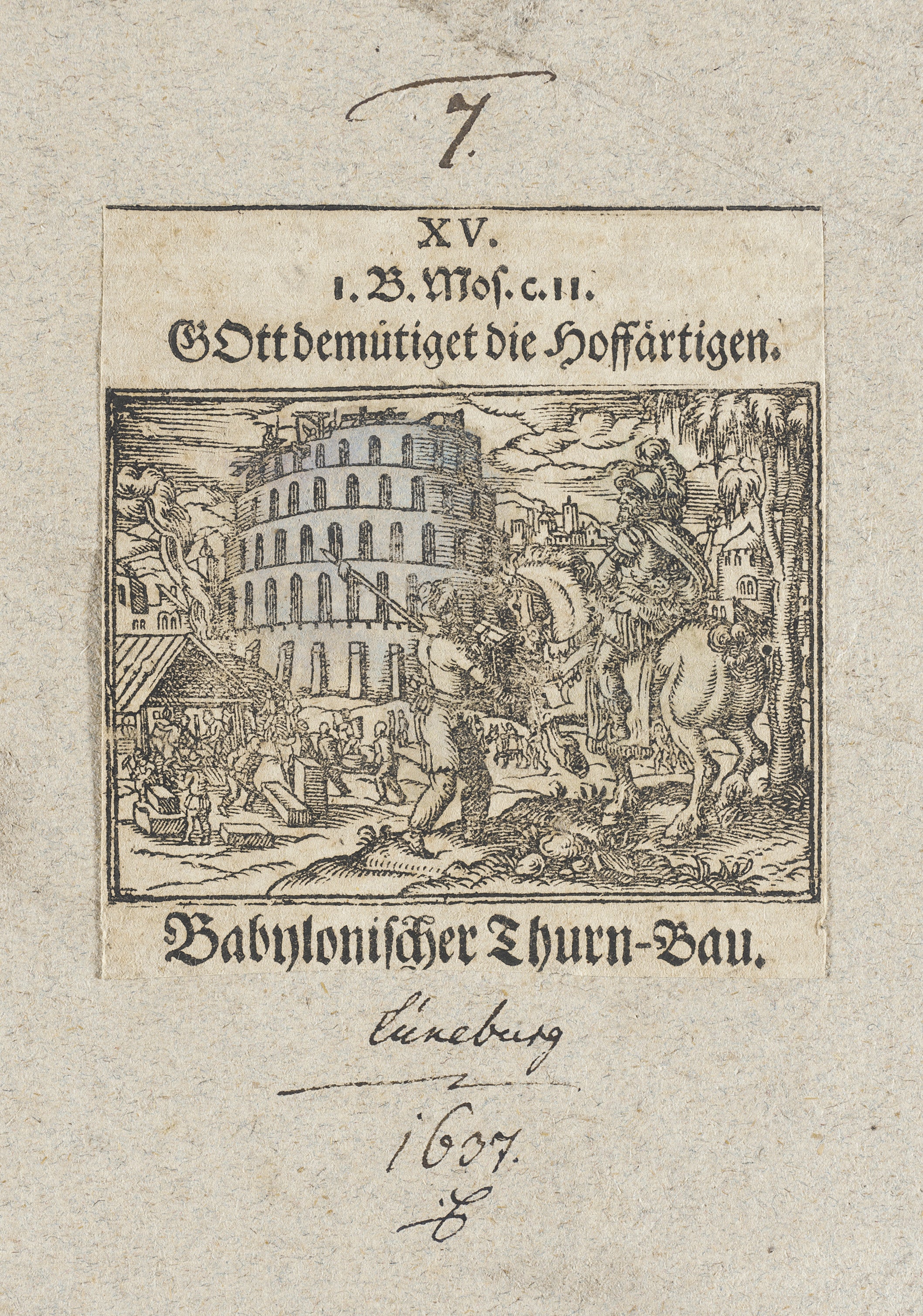 Tombstone
La torre de Babel
Alemania, c. 1637
Xilografía coloreada a mano Museo de Arte del Condado de Los Ángeles, regalo de Irene Salinger en recuerdo de su padre, Adolph Stern
54.89.72
Source: lacma.org