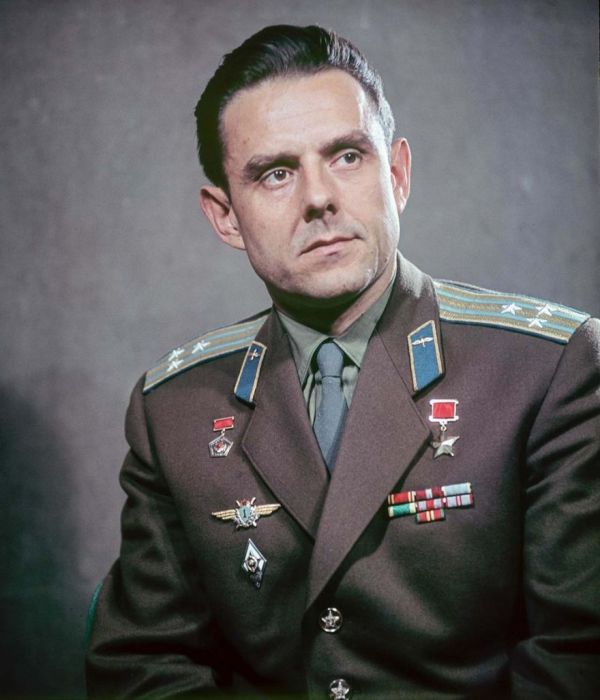 The USSR had quite a few notable "firsts" in the space race. They were the first to put a satellite into space in 1957 and the first to put a man into orbit in 1961. By 1967, they were ready to be the first country to stage a docking maneuver in orbit. The plan was to launch two spacecraft, Soyuz 1 and Soyuz 2, line them up in orbit, and have two of the cosmonauts swap capsules via spacewalk.
But there were problems with the spacecraft. The launch was rushed in order to have it occur during the Soviet Union's 50th anniversary celebrations. Cosmonaut Vladimir Komarov was to pilot Soyuz 1, and he knew the spacecraft had at least 203 structural problems, any of which could be catastrophic. The only person in the USSR who had the power to cancel the launch was Leonid Brezhnev. But who would tell him? Komarov enlisted his best friend, backup pilot, and national hero Yuri Gagarin to get word to the Soviet leader. Gagarin approached everyone he could, but the only help he got was from a spy who was punished for even suggesting telling Brezhnev such a thing.
Soyuz 1 launched on April 23, 1967. The Soviet Union achieved another first with the mission: the first man to die in space. Vladimir Komarov and his capsule became a fireball as it plunged to earth. He had known it would happen, but if he had backed out of the launch, Yuri Gagarin would have taken his place. Read what happened to Soyuz 1 at Amusing Planet. The account, and one picture, may be disturbing.
Source: neatorama
Facebook Notice for EU! You need to login to view and post FB Comments!