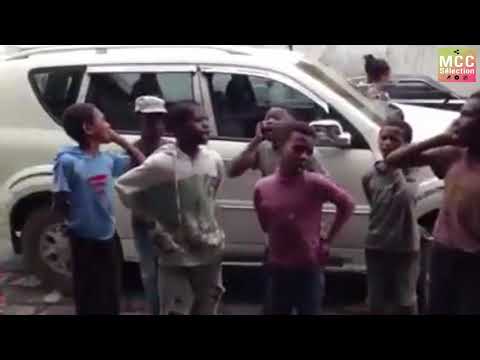 Meet the Underground Boys of Tana, a troupe of young boys who sing on the streets Antananarivo, the capital of Madagascar. They entertain passers-by so they can earn a living and support their family.
The boys – Jimmy (age 16), Francois (14), Tojo (14), Rija (13), Njato (12), Rivo (12), Andria (10), and Thierry (10) – was discovered when a video clip of them singing harmonies went viral. They've since been invited to sing professionally (as "Zaza Kanto") – and best of all, their newfound fame and success had allowed the young singers to go back to school.
via Talent Revelator
More clips are available at the Underground Boys of Tana's YouTube page.
Source: neatorama