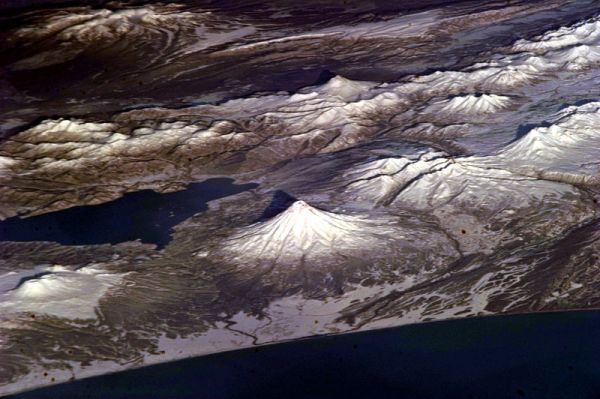 The Kamchatka Peninsula in the far east end of Russia is a geologic wonder. It's covered with both snow and a chain of volcanoes, making it a difficult place for people to settle. Amid the volcanoes is a small gorge discovered only in 1975 that is known as the Valley of Death. There are no people there, and the valley acts as a trap: animals go in, but they don't come out.
When the snow melts, various critters, from hares to birds, appear in search of food and water. Many die soon thereafter. Predatory scavengers such as wolverines spot an easy dinner; they slink or swoop into the valley—only to die themselves. From lynxes to foxes, eagles to bears, this 1.2-mile-long trough has claimed innumerable victims.

But the killer here is a phantom. The dead, whose corpses are naturally refrigerated and preserved, show no traces of external injuries or diseases that would be responsible for their expirations.
Scientists have studied the region in the years since, and have almost pinpointed the reason for the animal deaths. They can't stay there long, however, or they might join the animal carcasses. Read about the cursed geography of the Valley of Death at Atlas Obscura. -via Strange Company
(Image credit: ISS Expedition 25 crew)
Source: neatorama