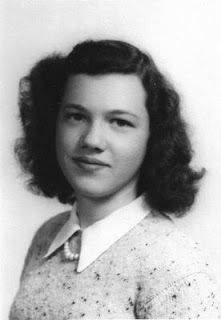 In November of 1945, 14-year-old Thora Chamberlain was walking from school to a football game with her classmates. She was excited about cheering for her high school team, and was wearing the school colors. Chamberlain was also being watched by ex-con Thomas H. McMonigle.
McMonigle pulled up to the curb and motioned Thora over. Rolling down the passenger window, he asked the girl if she'd like to baby-sit for him and his wife. The fact that he was wearing military clothing (Navy grays with several medals, including a purple heart) may have made her less cautious than she normally would be.

Thora told him she was headed to the football game, and didn't want to miss it. He insisted that he'd pay her double, and it would only be for thirty minutes. She'd be back in time for the game, he said. Several classmates said they saw her get in the car and watched it drive away. Before leaving, Thora called to a friend to "save me a seat."

The teen was never seen again by anyone except her killer.
However, some of Chamberlain's possessions were found, notably her socks. McMonigle was eventually caught and, despite his changing stories, was convicted of murder and sentenced to death. That's when the story gets really strange. A mad scientist from Berkeley petitioned authorities to take possession of McMonigle's remains after the execution in order to "reanimate" him! Read what happened to that case at Robert A. Waters' blog. -via Strange Company
Source: neatorama