The Keeshen Residence was designed to offer the best of Southern California indoor/outdoor living while boasting views of Los Angeles' most iconic landmark. Originally a nondescript single story residence, DEX Studio created the two-story home by adding a second floor to the original. The renovation and addition made way for views that span all the way to the Hollywood Sign, a huge bonus in Los Angeles real estate.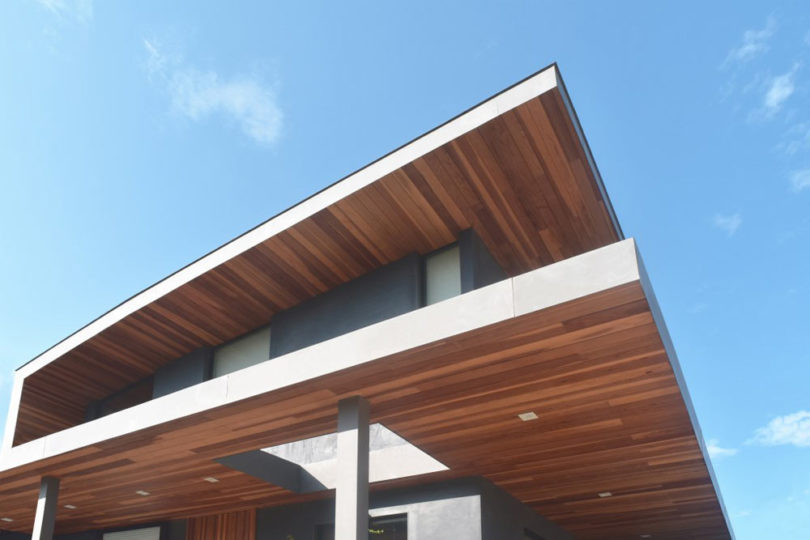 The design included using lots of warm woods, initially spotted under the exterior roof overhangs which feature redwood cladding running opposing ways on each floor. The extended roof lines offer protection from the sun while adding to the home's curb appeal.
A section of the lower overhang is cut out allowing the tree below to grow up through the hole with no disruption.
The front entryway has an expanded porch where the owners can sit outside and enjoy the weather.
The backyard is equally as inviting with space to relax or swim as desired. A vertical succulent wall was built into the redwood fence and doubles as a piece of art.
Large sliding glass doors open up and connect the interior to the outdoors, extending the square footage and giving the illusion of a much bigger space.
A similar wood treatment continues inside giving the interior a cozy feel.

Source: design-milk