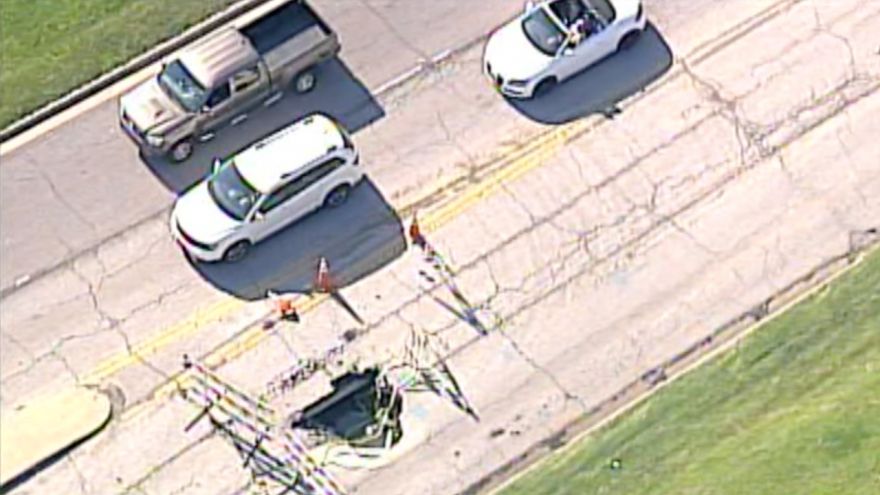 What comedian Dave Barry found remarkable about this news story about a sinkhole was how the journalists used a washing machine as a unit of measurement:
A sinkhole roughly the size of six to seven washing machines has closed the northbound lanes of State Line Road near 100th Street in Kansas City, Missouri.
It does make sense. If the reporter had written that the sinkhole was about 163 cubic feet, it would take some mental calculations to picture the size. Six or seven washing machines is a lot easier to mentally frame.
When measuring things in general, it's best to use units that are easily grasped. For example, here at the Neatorama office, if a co-worker asks, "How much do we need today, John?" I might answer, "About 3-4 Alex Santosos." And all is understood perfectly.
Photos: KSHB, Bart Everson
Source: neatorama