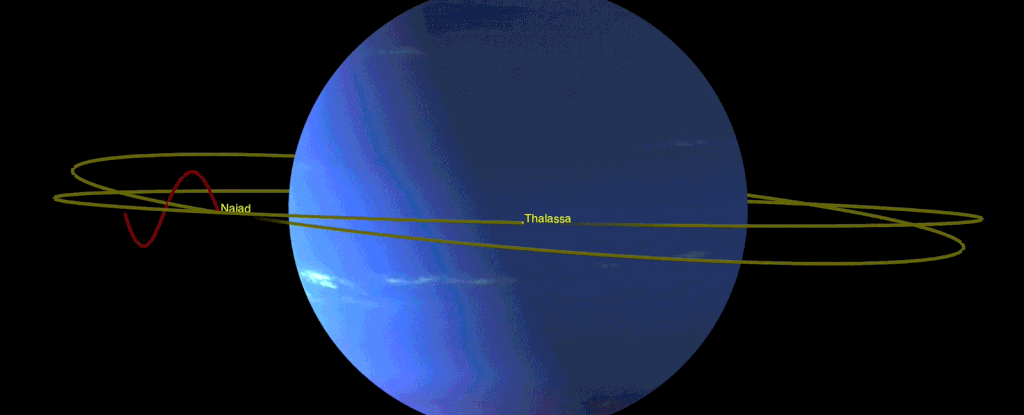 Scientists have known for quite a while that the dwarf planet Pluto has a strange orbit. Unlike other planets in our Solar System, Pluto's orbit is tilted, which makes its revolution weird. Scientists, however, have found in November 2019 an orbit weirder than Pluto's — the wobbly orbits of Naiad and Thalassa, Neptune's moons.
Compared with Thalassa, Naiad's orbit is tilted by about five degrees – it spends half of its time above Thalassa and half of it below, in a linked orbit that's unlike anything else on record.
"We refer to this repeating pattern as a resonance," said physicist Marina Brozovic, from the NASA Jet Propulsion Laboratory back in 2019.
"There are many different types of dances that planets, moons and asteroids can follow, but this one has never been seen before."
More details about this over at ScienceAlert.
(Image Credit: NASA/ JPL-Caltech)
Source: neatorama