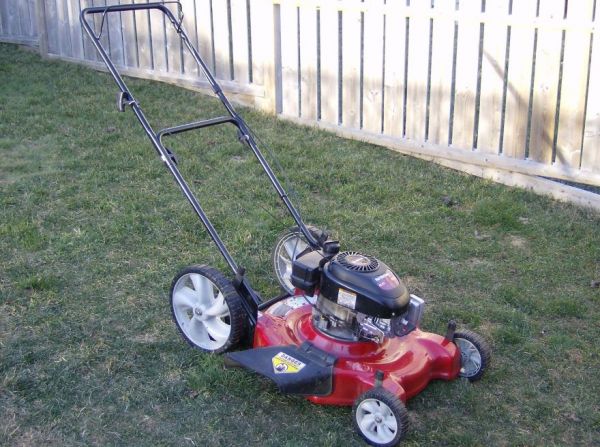 Whether it's a huge federal government or a small village, democracy brings us the never-ending tension between following rules and procedures and actually getting things done. The yard of the municipal animal shelter in Manteca, California, has grass, weeds, and thorns growing out of control, as well as gopher holes. Volunteers have been bringing their own lawn mowers to cut the grass, but they are urging the city to do something about it. The problem is that the city's public works department doesn't have a small lawn mower appropriate for the job. After months of waiting for a solution, the shelter again requested action. City staff assured shelter volunteers that they are working on specifications and will hire a contractor to do the work. But the real kicker in the news article comes here.
The fire department has a residential style -lawn mower such as the one the animal shelter needs to cut grass at the Powers Avenue station.

The station, however, currently doesn't have grass to cut as the city let it die to comply with its drought rules not to water ornamental grass.
There doesn't seem to be an easy solution to the problem. Maybe the shelter could confiscate a goat. -via Fark
(Image credit: DuffDudeX1)
Source: neatorama