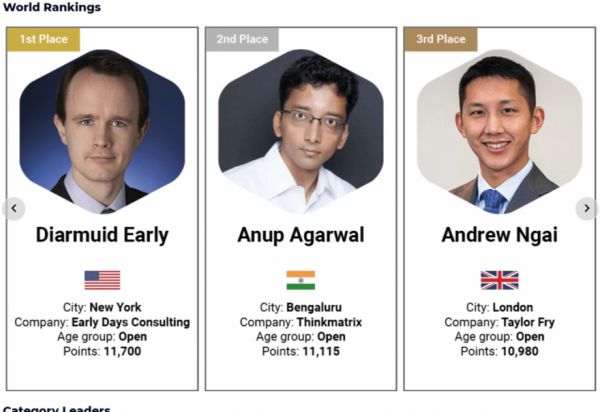 Are you a world-class gaming champion? Do you have the perfect erogonomic setup to maximize your dexterity? Do you have thousands of followers on Twitch? Then perhaps you can play against the best who were present at the Financial Modeling World Cup.
PC World reports that 128 top-ranked players met online yesterday to see who is the undisputable master of Microsoft Excel. In each round, the contestants are delivered a 1-5 page case study that must be modeled and resolved in the spreadsheet software.
The winner was Andrew "NGOAT" Ngai, who prevailed over Michael "Jarman's Army" Jarman, who was unable to discover the source of an error in his spreadsheet in the final problem. Ngai claimed the $10,000 prize money.
You can watch a complete recording of the event on YouTube.
-via Dave Barry | Image: Financial Modeling World Cup
Source: neatorama