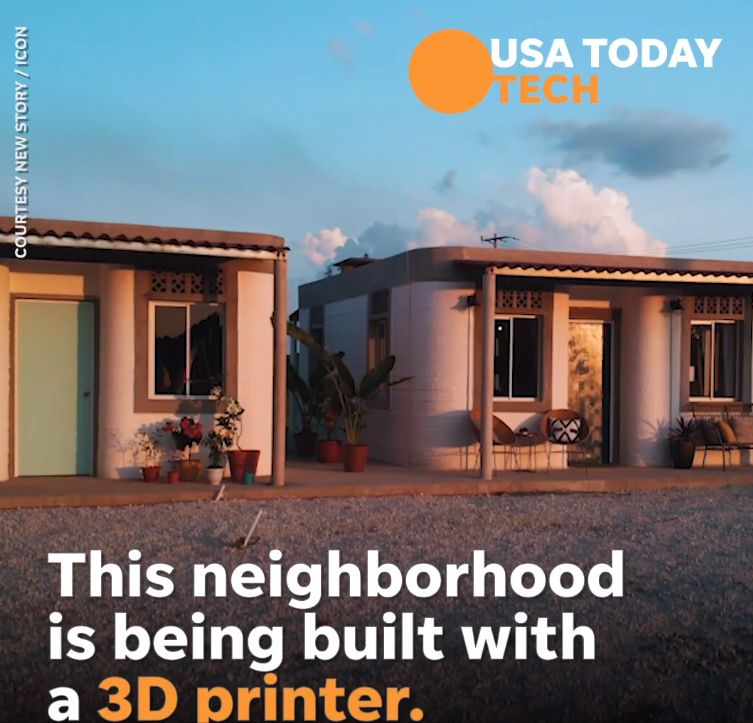 The world's first 3D-printed houses will be built in Mexico, and for a good cause. Nonprofit organization New Story established a housing project, teaming up with ICON and ECHALE to build fifty 500 square-foot 3D homes in Tabasco, Mexico. The families that will be given the house will be selected based on need, as USA Today details:
The nonprofit teamed up with ICON, which developed the 3D-printing robotics, and ÉCHALE, a nonprofit in Mexico, which is helping identify local families living in extreme poverty and "makeshift, unsafe shelter" to live in the homes, New Story says.
Families are selected based on need. The median family income in the Mexican community is $76.50 a month and the community has some of the lowest-income families in Mexico as a whole.
image screenshot via USA Today
Source: neatorama