MASS MoCA just unveiled Building 6, a massive addition of 130,000 square feet of exhibition space, and to inaugurate the new wing, more than a dozen exhibitions by a powerful array of blue chip artists are on display, one of which is something of a meta-show. Barbara Ernst Prey's Building 6 Portrait: Interior consists of a singular work—a giant, 8×15 foot (unframed) watercolor painting depicting the pre-renovation version of the same space the piece is housed in.
An unusual (but quite interesting) commission to say the least, the painting is something of a cultural preservation of an older America. "Building 6 had been vacant since the early 1980s. It has seen so much use as a bustling epicenter to American industrialism, yet when I did a walkthrough of the empty space with MASS MoCA director Joe Thompson in September 2015, you could hear a pin drop," Prey tells Creators. "The eerie silence of the cavernous space combined with the way the natural light hit it was otherworldly. Before it was to be repurposed again, I wanted to capture that ethereality, and the best way to do that was by using the dreamy, delicate-yet-technical medium of watercolor painting."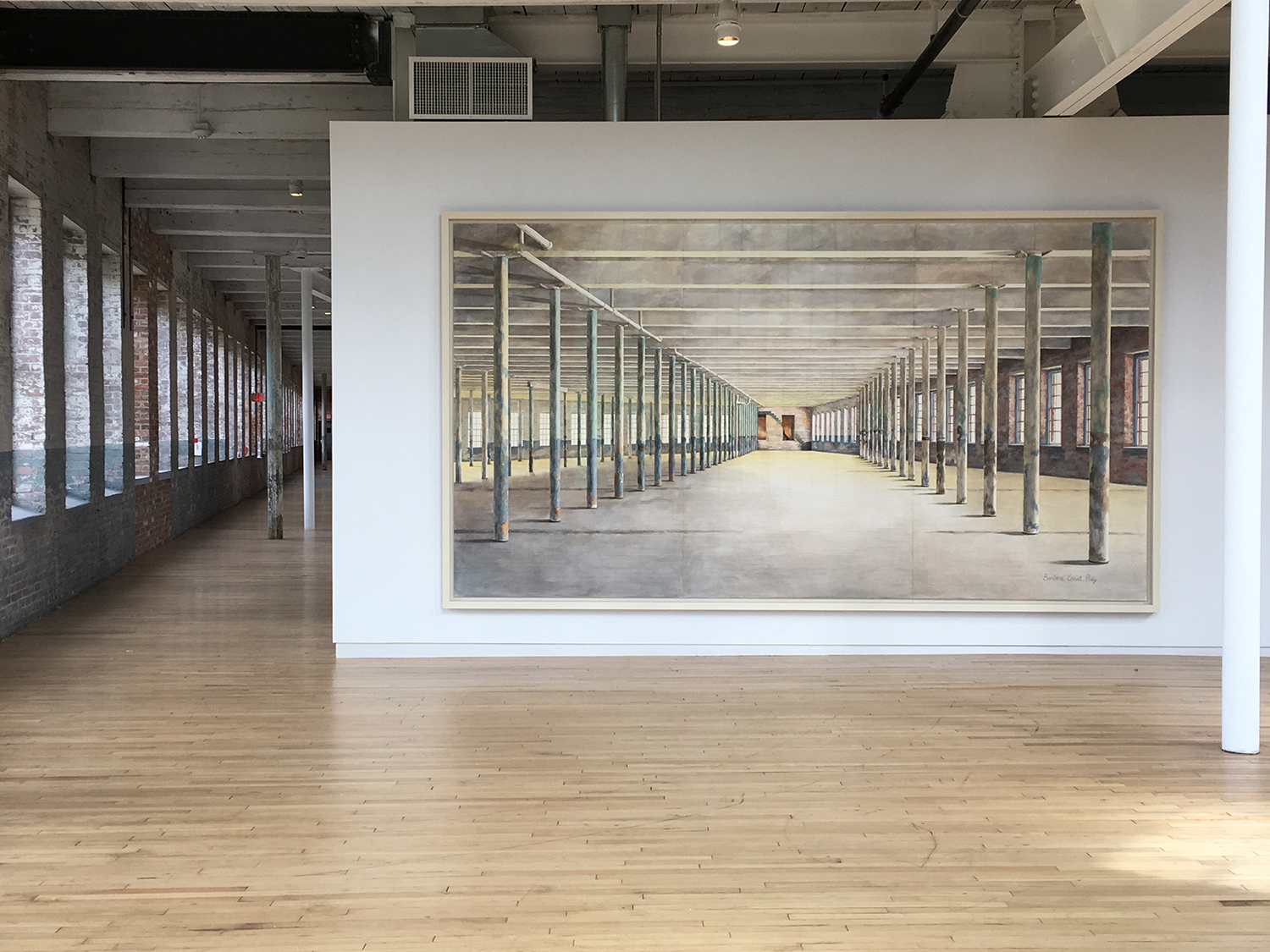 Prey's painting, the result of a two-year endeavor beginning in 2015, is also notable for a variety of reasons beyond offering a historical slice of an iconic building. For starters, Building 6 Portrait: Interior is quite literally the largest-known watercolor painting ever created in terms of total square footage. Its sheer size is more than just visual grandeur; it's also an incredibly technically challenging feat to accomplish, considering how watercolor dries much quicker than other forms of painting, and how mistakes are near-impossible to cover up in this particular medium.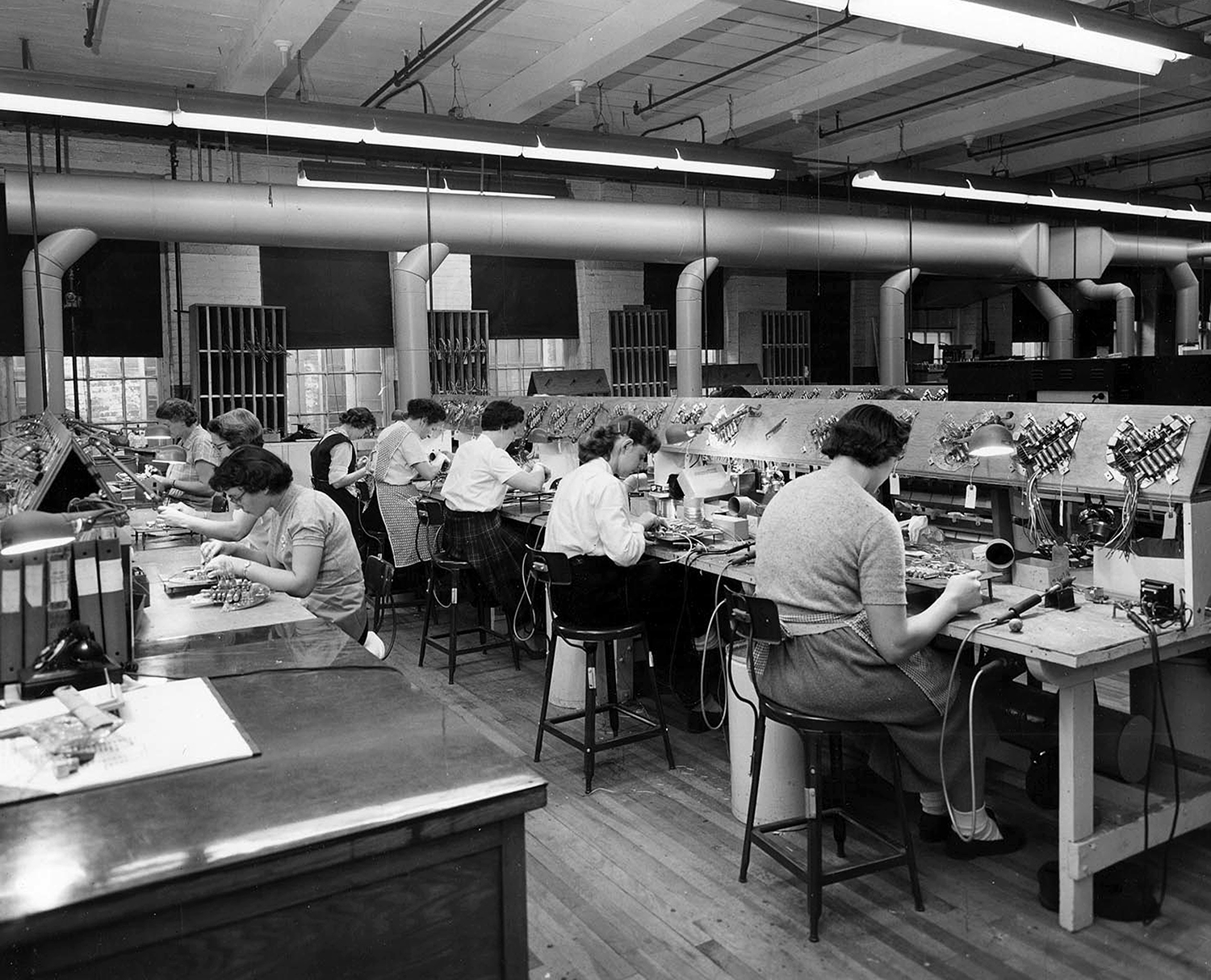 This is precisely the reason why the painting took Prey such a long amount of time to complete. In order to fully attune herself with the space and the painting to-be-made, the artist embarked on a long series of spatial studies of the disused building, before creating an initial structure drawing of the space, a process which, in itself, took an incredibly long time.
"Once MASS MoCA commissioned me, I was granted a few months to be able to spend time alone in the empty building to create these on-site studies," Prey explains. "I wanted to capture how the light hit the industrial beauty of the building's architecture, combined with the sheer emptiness of this formerly bustling factory hub. One can only imagine the constant mechanical and conversational cacophony it housed for two centuries."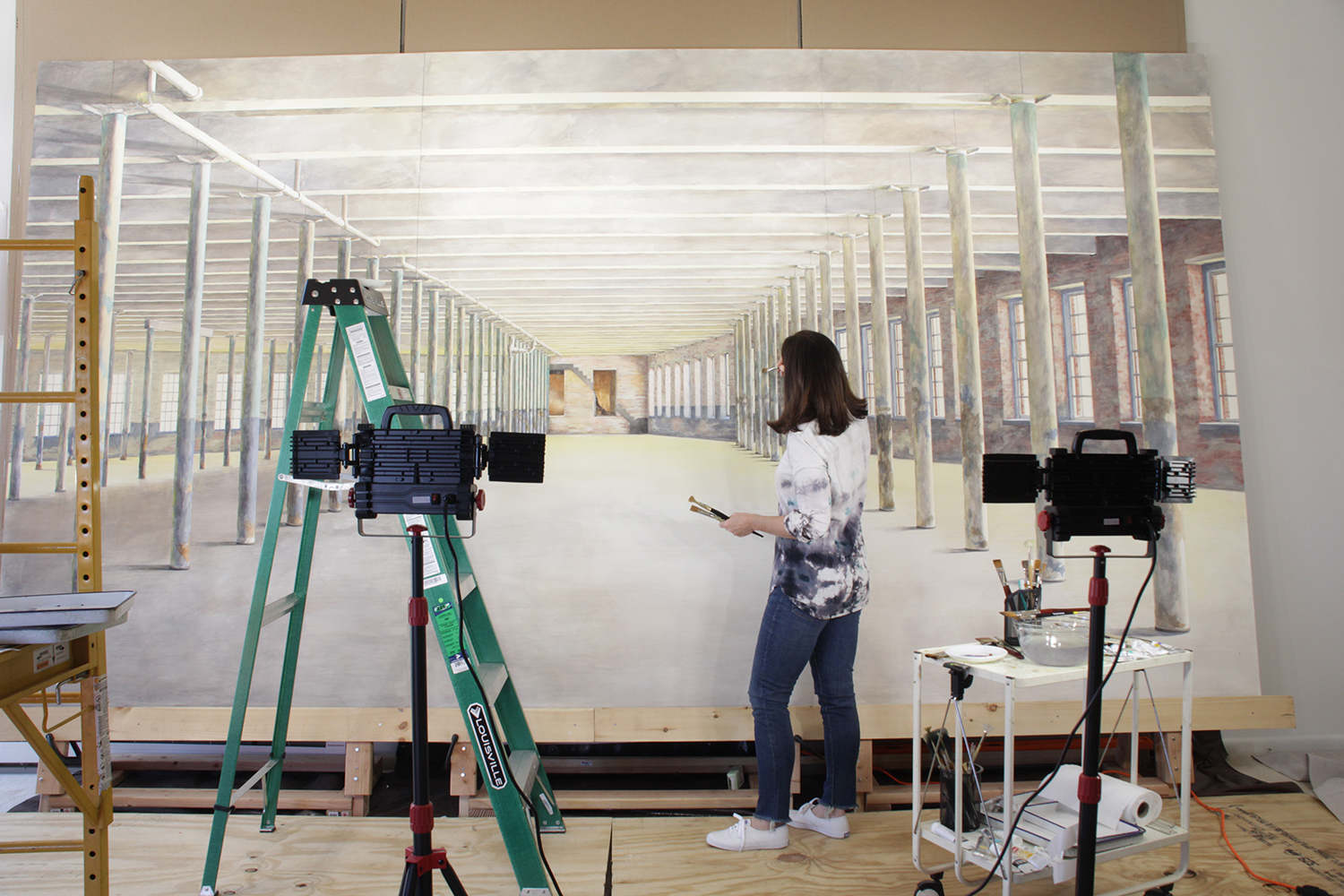 "My approach to painting has always had an extremely technical core, but with an interpretive, site-specific execution. So, in this case, I did 48 advance studies and a to-scale base sketch with perspectival accuracy, but executed the work itself in varied layers of watercolor washes with paint chips and site debris mixed in," she adds.
Even Prey's initial studies involved a multiple-step process. "I initially began with small studies working out the composition and value and, in this commission, choosing which view I would paint of the vast un-renovated space," the artist reveals. "After the pencil drawings, I moved to color studies. They began small, as I was unsure of the saturation of the color, and then I moved to larger studies. The last study was 32×40″, which is tacked up on the wall as a reference for the final painting."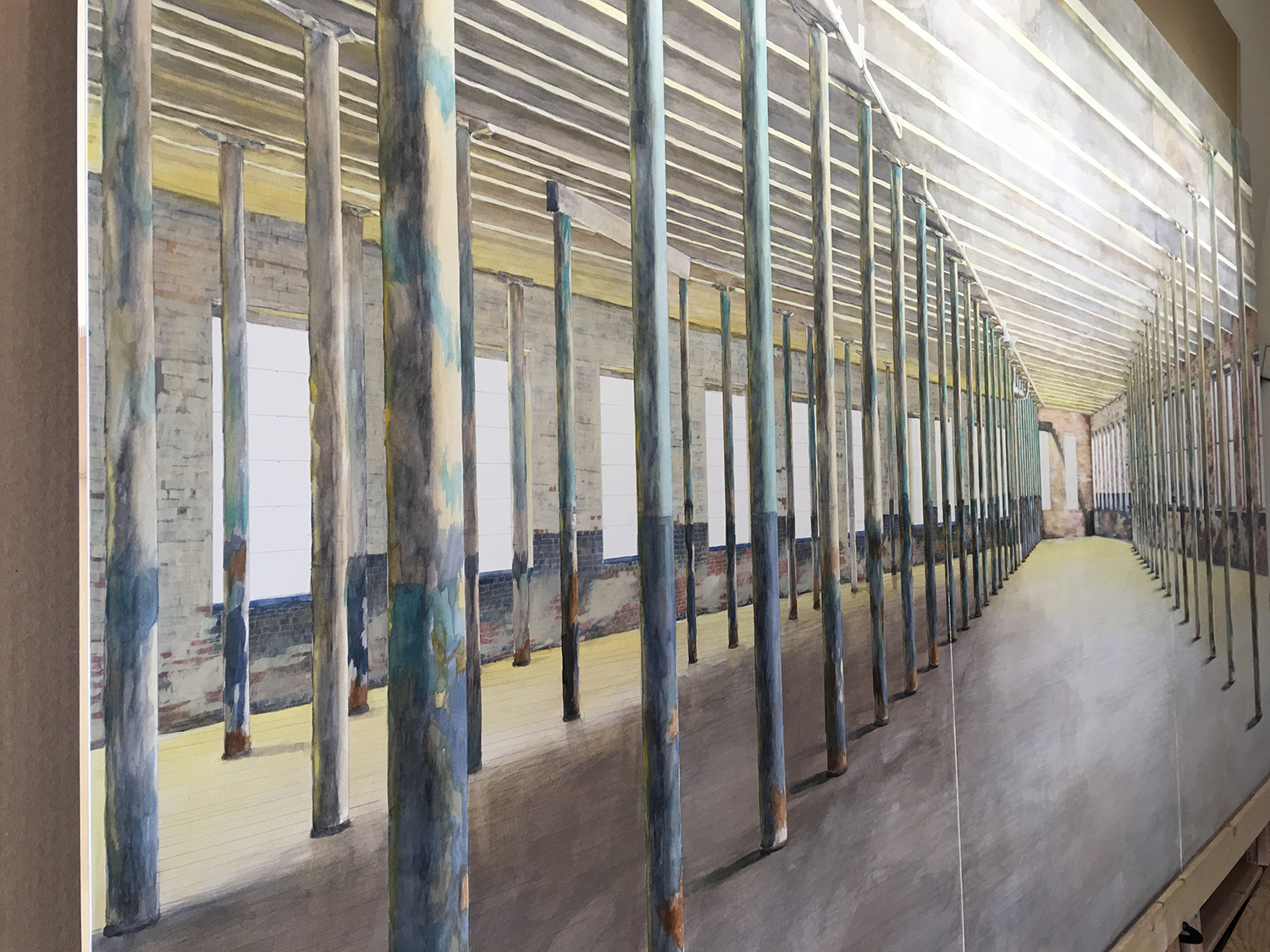 Beyond the cultural significance of the work, the whole process was something of a spiritual journey for Prey. "On a personal level, this was all about exploring uncharted territory. But perhaps the most important thing to remember was that I really couldn't make a mistake, which is the scary part about watercolor. It is the most unforgiving medium, and working in it on such a grand scale was an endurance-based process."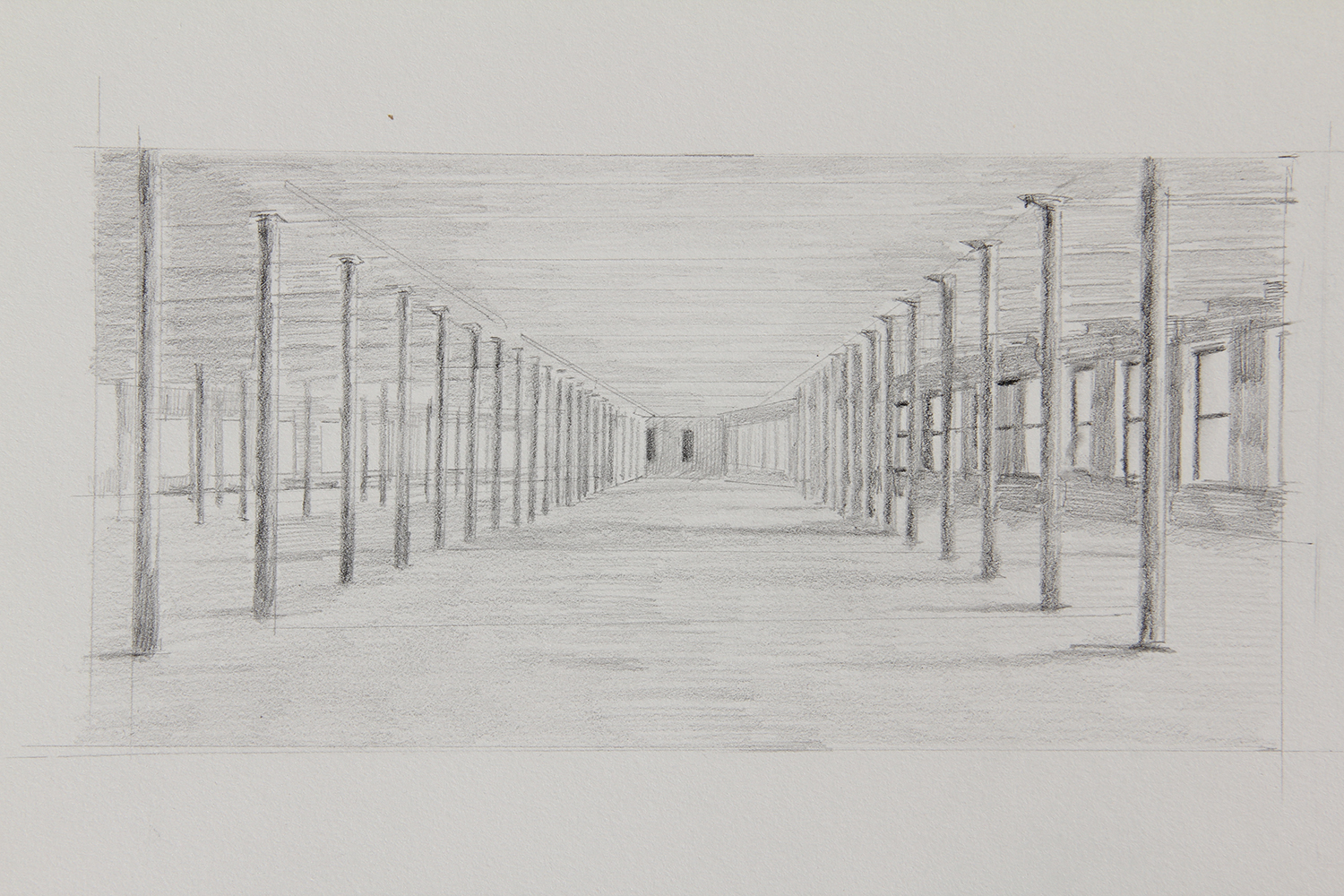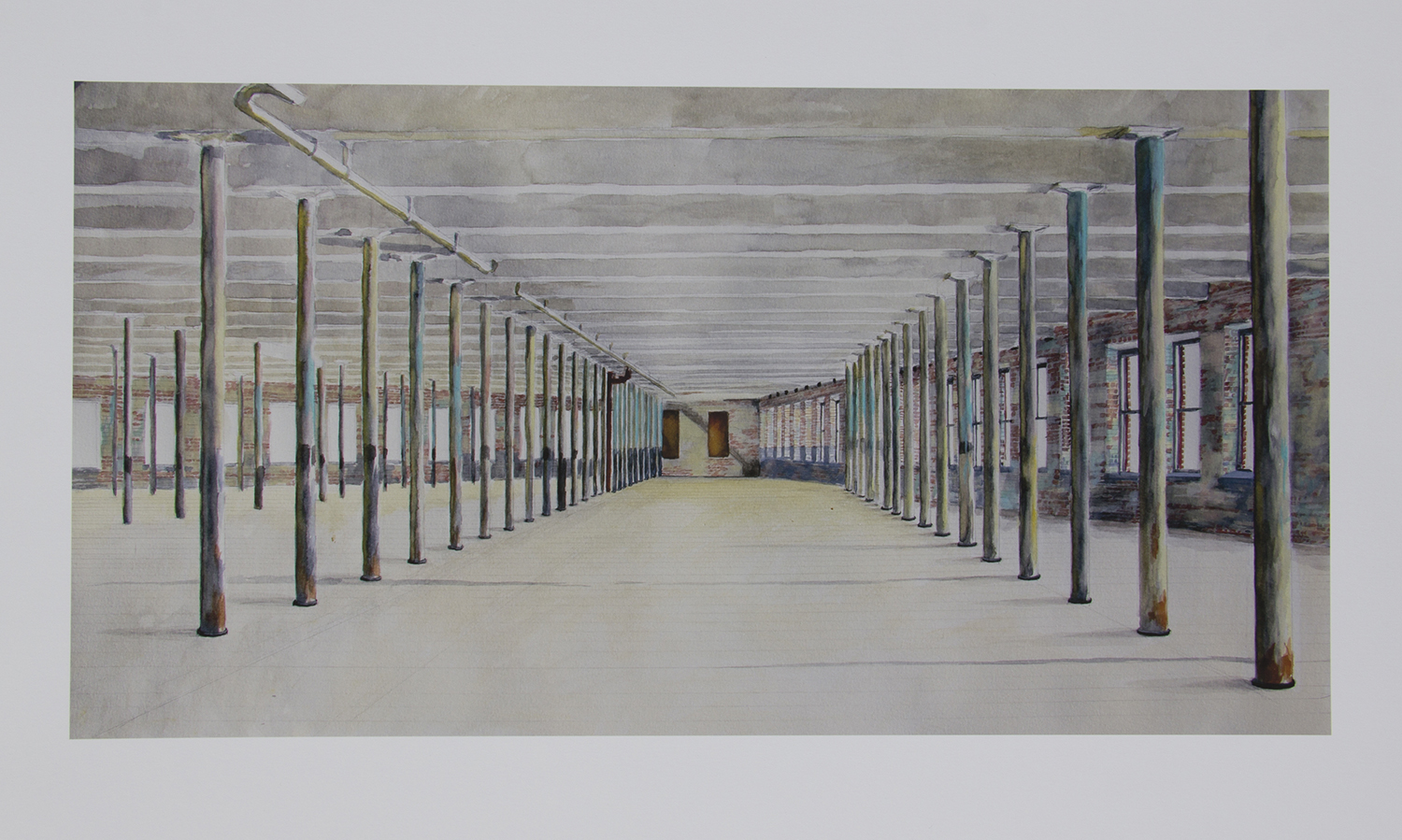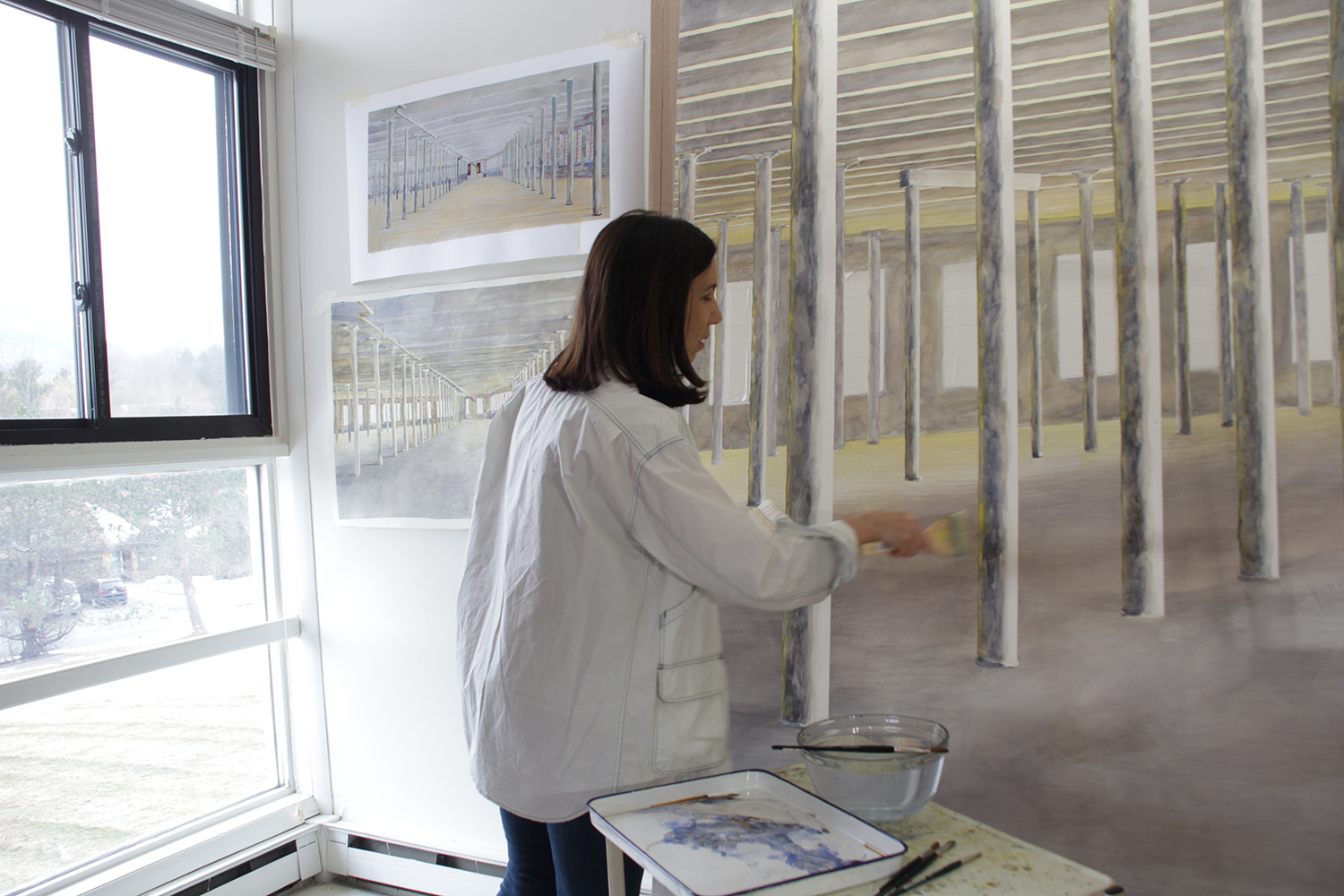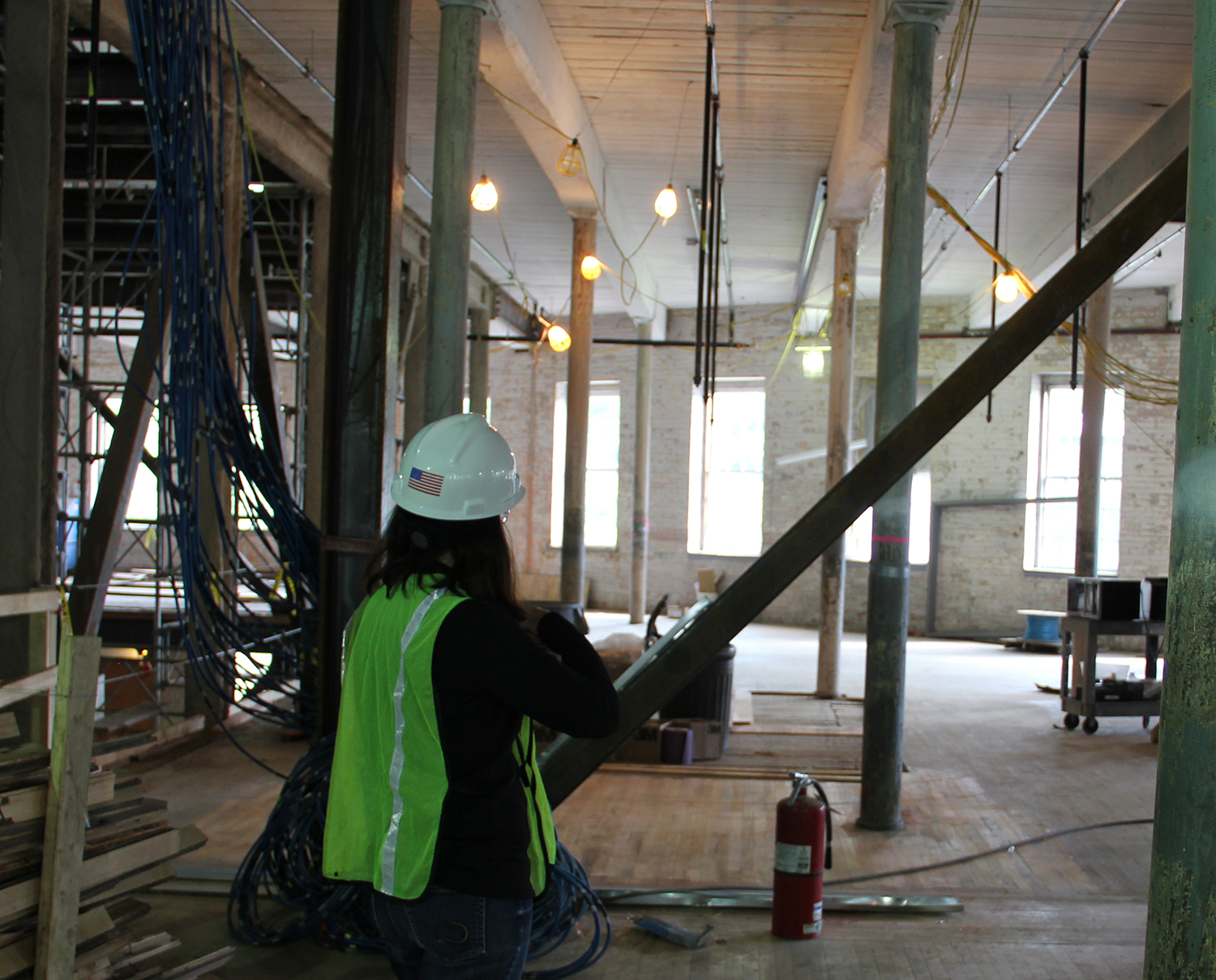 Barbara Ernst Prey's Building 6 Portrait: Interior, as well as a plethora of exhibitions at MASS MoCA's new Building 6, are open to the public as of May 28.
Related:
Kent Monkman's Massive Renaissance-Style Paintings Upend Colonial Narratives

Sensual, Ethereal Watercolors Reinterpret the Female Form

A Haunting Forest Fairy Tale Emerges in Ink and Watercolor Illustrations
Source: vice.com