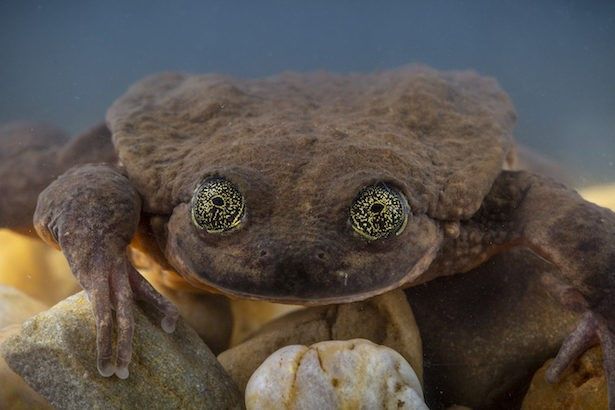 For a decade, no one has been able to locate a single member of the Sehuencas water frog beside Romeo the frog, until now! The Global Wildlife Conservation has announced that five more water frogs have finally been found.
The museum's chief of herpetology and leader of the successful expedition, Teresa Camacho Badani, said in a statement this discovery will let conservationist learn about the frogs' reproduction, hopefully leading to their revival and ultimate survival. "With this knowledge we can develop strategies to mitigate the threats to the species' habitat, while working on a long-term plan to return Romeo's future babies to their wild home, preventing the extinction of the Sehuencas water frog."
Guess Romeo is not the worlds loneliest frog anymore! Get all the details over at Nerdist.
Image Credit: Global Wildlife Conservation
Source: neatorama